The One Big Reason It's So Hard to Refinance Your Student Loans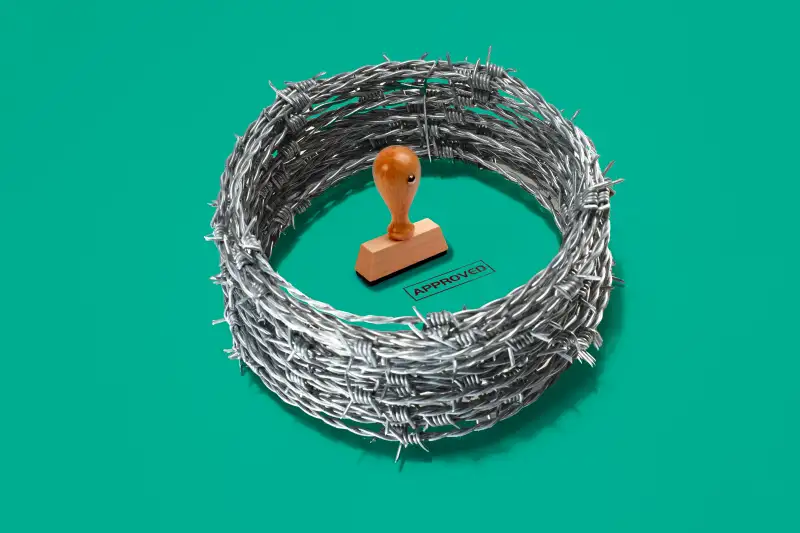 Photo illustration by Money; Getty Images (1); Shutterstock (1)
Looking to refinance your student loans to get a better deal? Be prepared to pass what turns out to be a very high bar set by lenders, or you'll wind up rejected—like the majority of applications.
More than half of borrowers who applied for refinancing in 2017 were turned down, according on a report released Wednesday by LendEDU, a student loan marketplace that tracked 32,000 applications to eight refinance companies.
And while it's been known for years that refinancing was only an option for the strongest candidates, the LendEDU report paints a more detailed picture of the precise qualifications required.
When you refinance your student loans with a private lender, you're essentially applying for a new loan—ideally one that will lower your interest rate, saving you money over the long run. The market for student loan refinancing has grown rapidly since 2012, but it still serves only a narrow slice of borrowers—those with strong credit histories, steady jobs, and decent wages.
Using data from users of the LendEDU marketplace, the report found that 58% of 2017 refinance applicants were ultimately rejected. And those who passed muster had very high FICO credit scores—the average approved applicant had a score of 764. Nationally, the average credit score is 700 out of 850; anything above 720 qualifies as excellent.
Not everyone who was approved took the offer: LendEDU found about six out of 10 didn't accept the offer. After all, being approved for a new loan doesn't guarantee that the terms you're offered will be much better than your current rates.
Refinancing companies are currently advertising fixed interest rates that start at about 3.5%. Yet the average on refinanced loans in 2017 was 5.56%, LendEDU found. For recent borrowers, that wouldn't be a huge improvement. Undergraduate federal loans have been under 6% for most of the past decade, while graduate and parent loans have ranged between about 6% and 8%.
This is only the second year LendEDU has published a report on the state of refinancing. But in that narrow time, the likelihood of being denied has increased. During 2016, the average FICO score of approved borrowers was a slightly lower 757, and only 43% of applicants were rejected.
If you are approved to refinance your debt, and the interest rate and repayment length is a better deal, bear in mind that if you currently have federal loans, you'll be trading away some unique benefits. These include income-driven repayment plans, which set your monthly bill based on your salary, as a protection in case of a pay cut or job loss. (Even though these plans are expected to change under the new administration, President Trump has suggested he'd like to maintain a version of income-driven repayment.)
If you've decided that refinancing makes sense for you but are rejected by the large private companies, try a state refinance authority. (More than 10 states offer refinancing.) The terms may not be as competitive as what's advertised on the private market, but they tend to accept applicants from a wider range of credit scores.