The Average Price of a New Car Dropped by More Than $700 in February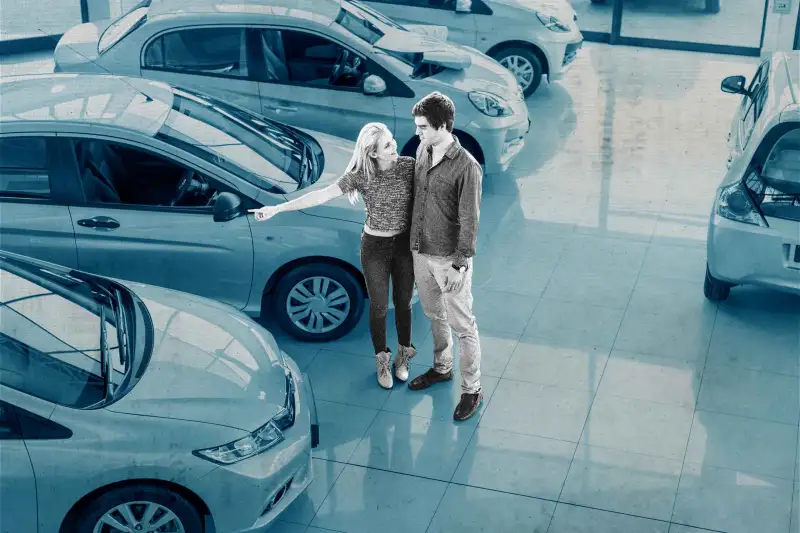 New car prices declined for a second consecutive month in February, dropping by more than $700 as high auto loan rates weakened buyer demand.
The average sale price of a new vehicle fell from $49,468 in January to $48,763 in February, according to new data from Kelley Blue Book and parent company Cox Automotive.
"The transaction data from February indicates that prices continue a downward trend at the beginning of 2023," Rebecca Rydzewski, research manager for Cox, said in a report. "High loan rates and continued inflationary pressures appear to be hurting the lower part of the market."
What's happening
New car shoppers have been waiting and waiting for prices to drop in response to the Fed's rate hikes, which are aimed at tamping down inflation. When the central banking system raises rates, it makes borrowing money more expensive — and drives up the cost of getting an auto loan. Recent research from MassMutual found that cars are the No. 1 purchase Americans are delaying due to inflation.
While home prices and used car prices started to show monthly declines last year as a result of higher borrowing costs, new car prices kept going up. The average sale price for a new vehicle reached an all-time high of nearly $50,000 in January as supply remained low. Now, finally, the price strength for new vehicles could be breaking.
What the research says
The average price of a new car is $2,466 higher than it was a year ago, and it's hard for many Americans to afford the monthly payments for a car purchase with the average loan rate for a new vehicle at 8.4%. But the downward price trend is encouraging for shoppers.
Non-luxury vehicle prices declined by $681 from January to February, according to Kelley Blue Book data. The average price is now $44,697.
Luxury vehicle prices fell to $65,534, down $644 in the past month.
Tesla's recent move to slash MSRPs (aka sticker prices) contributed to even more significant price declines for electric vehicles. The average price of an EV is $58,385, down $1,050 from January.
Incentives on new car sales — which often take the form of cash rebates — increased to 3% of the average sale price in February, which is the highest level in 10 months. However, it's still very low by historical standards. Two years ago, incentives were 8.3% of the vehicle price on average.
Bottom line
It's a difficult time to buy a new car due to high prices and auto loan rates, but the significant price decline in February is a hopeful sign for buyers.
More from Money:
There Are Now Only 10 New Car Models That Cost Less Than $25,000