Bank of America Is Paying Up for the Mortgage Mess, But Who Will Get the Money?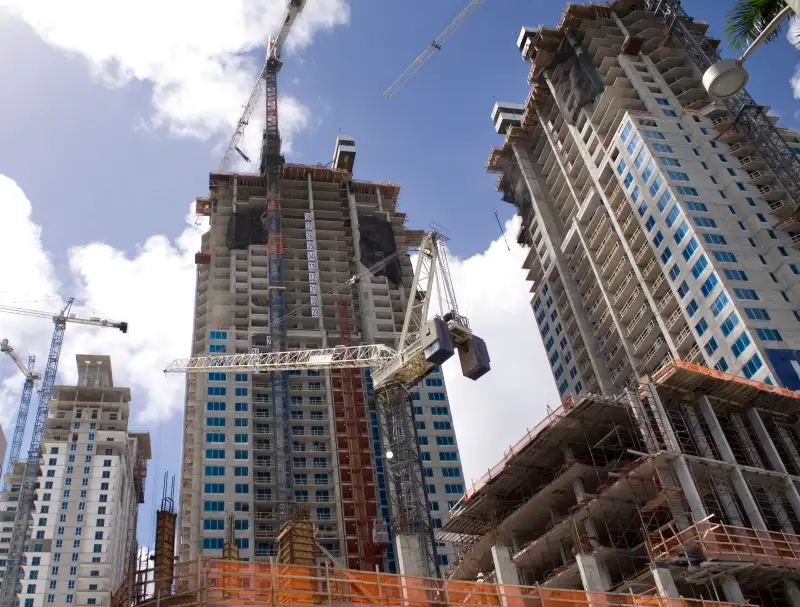 Last week, Bank of America agreed to pay almost $17 billion dollars in a settlement with the Justice Department. The settlement is about what Bank of America (and Merrill Lynch and Countrywide, which BoA later acquired) disclosed to investors about mortgage-backed securities, not about how it treated homeowners. Nonetheless, a large portion of the settlement—$7 billion—will be used for consumer relief.
So who will actually see some of that money? Bank of America can pay off its new obligation in four ways:
Reducing the principal or modifying payments on some mortgages. Mortgage modification isn't anything new—the government has had programs to encourage banks to do this for years, though they've been criticized as too little or too late. However, compared to past settlements, the BoA deal does break some ground by targeting the relief. For the first time, 50% of principal reductions will go to borrowers in the areas hardest hit by the housing crisis. The Office of Housing and Urban Development has published an interactive map of these areas here. The settlement also gives the bank incentives to prioritize FHA and VA loans.
Bank of America's agreement with the government also provides more substantial aid than previous settlements in certain cases. For example, BoA is required to provide $2.15 billion in principal forgiveness, which consists of lowering underwater mortgages to 75% of the property's long term value, and reducing the mortgage's interest rate to 2%.
"Those borrowers who do get assistance through the settlement are getting pretty substantial assistance," says Paul Leonard, founder of the Center for Responsible Lending.
In addition to principal reduction, BoA will receive credit toward the settlement amount by forgiving mortgage payments, allowing for delayed payments, or extinguishing some second liens and other debts.
Who actually gets this help, though, is up to BoA. "Bank of America still gets to make all the final calls," Leonard explains. "Even if I'm a borrower in default in a hardest hit area, who would seem like natural candidate for assistance, there is no entitlement to me." As for the timetable, the bank has until 2018 to provide this aid, although the agreement includes incentive to finish early. BoA suggests anyone in serious hardship call 877-488-7814 to see if they qualify for an existing program.
More low and moderate income lending. For low-income Americans, first time homebuyers, or those who lost their home in a short sale or foreclosure, it can be extremely difficult to get a loan—even with a good credit. This settlement offers BoA credit for giving mortgages to these groups, or those in hardest hit areas, as long as they have respectable FICO score.
Building affordable rental housing. It's also hard to find cheap rental housing, and financing for such development is scarce. As part of BoA's agreement with the Justice Department, the bank will provide $100 million in financing for construction, rehabilitation or preservation of affordable rental multi-family housing. Half of these units must be built in Critical Family Need Housing developments.
Getting rid of blight and preventing future foreclosures. One side effect of the housing crisis was the large number of abandoned or foreclosed homes plaguing neighborhoods across the nation. BoA will earn credit for demolishing abandoned homes, donating properties to land banks, non-profits, or local governments, and providing funds for legal aid organizations and housing counseling agencies. The bank will also receive credit for forgiving the principal of loans where foreclosure isn't being pursued.
Housing advocates say they'll be keeping an eye on how quickly BoA and other banks that have agreed to consumer relief act on these programs. One worry is that by going slowly they could end up paying off the settlements with modifications and lending they would have done anyway. "If the promised relief arrives, as written, then it will bring a measure of relief that is badly needed by a lot of communities out there," acknowledges Kevin Whelan, national campaign director of Home Defenders League. "But compared to the damage these institutions caused, it's not really a large amount of money."
Related:
What Bank of America Did to Warrant a $17 Billion Penalty
How to Get a Mortgage When Your Credit is Bad
Behind on Your Mortgage? You May Be Eligible for Some Help