Bed Bath & Beyond May Be Getting Rid of Those 20% Off Coupons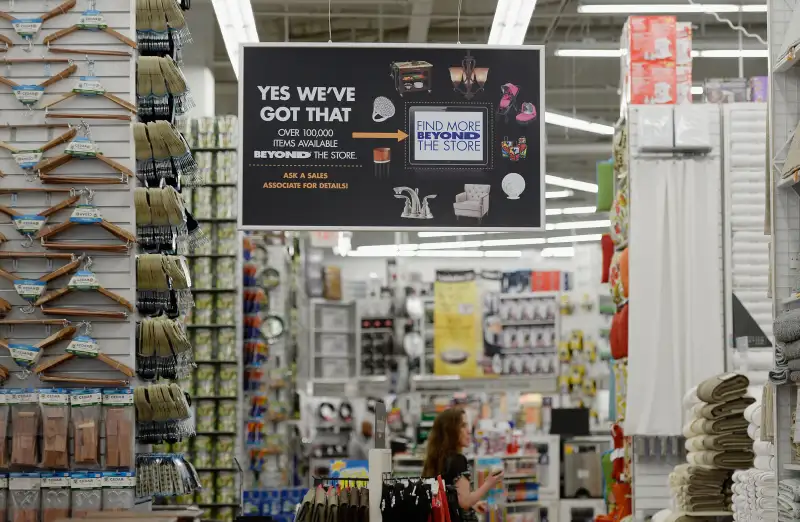 Kevork Djansezian—Getty Images
Ask any Bed Bath & Beyond super fan what they like most about the franchise, and they'll have a likely answer: the coupons.
For years, BB&B has faithfully sent its 20% off coupons to customers across the country. The discount has become so popular, it's won a cult following. But that may soon change.
The housewares chain is testing a new program that could replace the paper coupons with an annual membership, the Wall Street Journal reports. For $29 a year, customers will get 20% off all purchases plus free shipping—a move the retailer no doubt hopes will boost its profits, which dropped 17% in the second quarter of 2016.
Read next: Walmart Testing a Free Shipping Option to Compete with Amazon Prime
"The coupon is clearly and has been strongly associated with us," CEO Steven Temares said in an earnings call. "But ... we are working on becoming a lot more intelligent about our marketing and making it much more personalized."
The invitation-only program, called Beyond+, will have a hard time competing with Amazon's Prime service, which includes two-day free shipping on most purchases at Amazon and allows consumers to buy nearly everything they need for competitive prices, plus provides access to other services like video streaming and photo storage. Still, the annual fee for Beyond+ is cheaper than both Prime ($99) and Walmart's free shipping service ($49). The loyalty program will benefit customers who spend $145 or more a year at Bed Bath & Beyond, according to UBS analysts cited by the Journal.
Last year, Bed Bath & Beyond amended its notoriously generous return policy, which gave customers full merchandise credit even without a receipt . Today, the policy deducts 20% from returns that don't have receipts. In a lengthy report on the chain's retail strategy a few months before the change, the style magazine Racked cited the retailer's coupons and liberal return policies as reasons why people love shopping there.