The 25 Best Cities for Job Seekers Right Now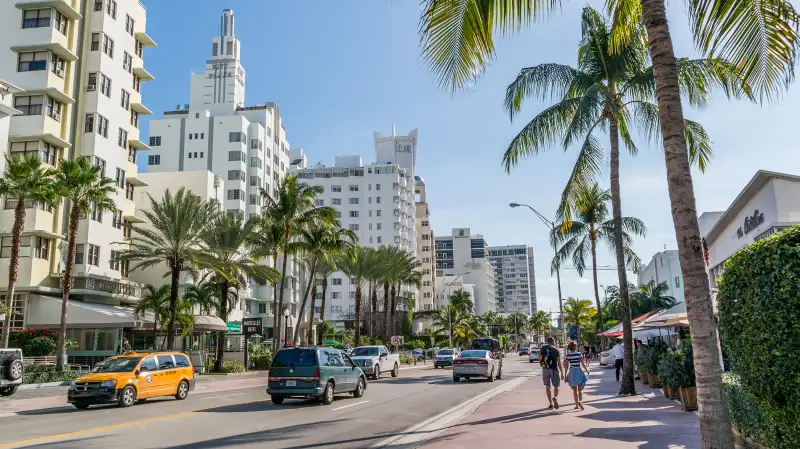 The U.S. unemployment rate is at a near-record low -- but some cities have sunnier job prospects than others.
Indeed's latest report ranks the 25 best places for job seekers in the U.S., and warm weather cities in states like California and Florida clobber the competition.
The career site looked at the 50 metropolitan areas in the U.S. with the most job postings, and evaluated them on four factors: work/life balance, salary compared to cost of living, job postings (weighted to interest) and job security/advancement.
Miami took the top spot, with three other cities in Florida, Orlando (2), Jacksonville (7), and Tampa (20), also making the cut. Florida is home to hundreds of major employers, like Kraft Foods, Disney, and Cisco, and its metropolitan areas are among the best in the country for work/life balance -- so the state the particularly attractive to job (and sun) seekers, Indeed says.
Overall, more than half of the cities on Indeed's list are in Sun Belt states, and in areas not commonly associated with red-hot job markets. Memphis, Tenn. (10), Las Vegas, Nev. (11) and Phoenix, Ariz. (23) are particular standouts.
Two New England cities--Hartford, Conn. (18) and Providence, RI (21)--also made the list. So did a handful of metro areas that boast large millennial populations -- like Austin, Texas (4), San Francisco, Calif. (12), and Los Angeles, Calif. (15). Notably absent, though, are four millennial meccas that usually top roundups of career-friendly cities.
"People think about cities like New York, Boston, Chicago, and D.C. as the great economic centers of the U.S." Indeed senior Vice President Paul D'Arcy tells Money. "While these cities have large economies, they are expensive and growing more slowly than many of the job hot spots in the South and West."
Here's the full ranking: