10 Best Colleges for Beach Lovers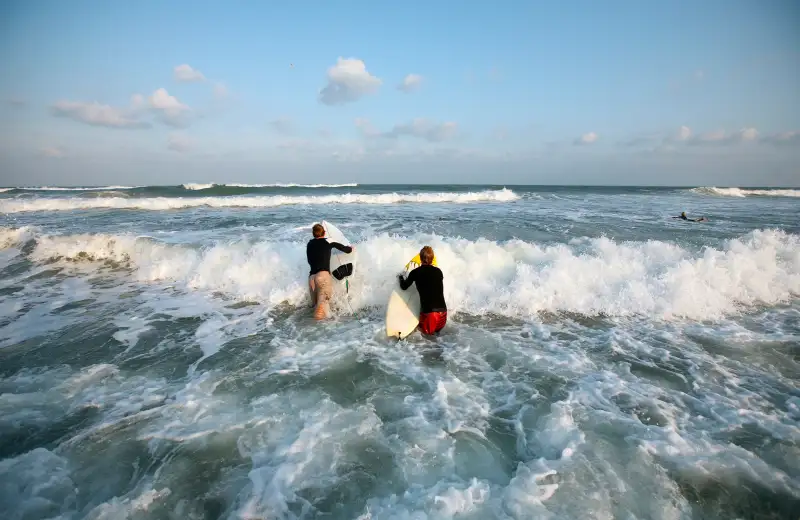 Logan Mock-Bunting—Getty Images
The lapping of the waves, the smell of the salt, and the feel of a light sea breeze—Beach Boy Dennis Wilson was on to something when he said you could live in bliss on the beach. But can you live in bliss on the beach while hitting the books?
Pack your bathing suit and sunscreen along with your dorm decorations, because with our help, you can. These 10 colleges exude beachy vibes and academic chops. They're each high-value colleges with comparatively strong graduation rates and career outcomes.
We started by narrowing our Best Colleges ranking to schools in states that border the Pacific Ocean, Atlantic Ocean, or Gulf of Mexico, and pulled out schools that had easy beach access. In other words, no lake, riverfront, or northern, rocky coastal colleges made the cut. We then limited the list to five schools in a certain state (there are beach lovers outside of California, after all) and only one college per city (Sorry, San Diego).
All of these campuses are within roughly 10 miles of the shoreline.
Read next: The 10 Best Colleges for Serious Skiers