Cyber Monday Has Nothing on This New Round of Holiday Deals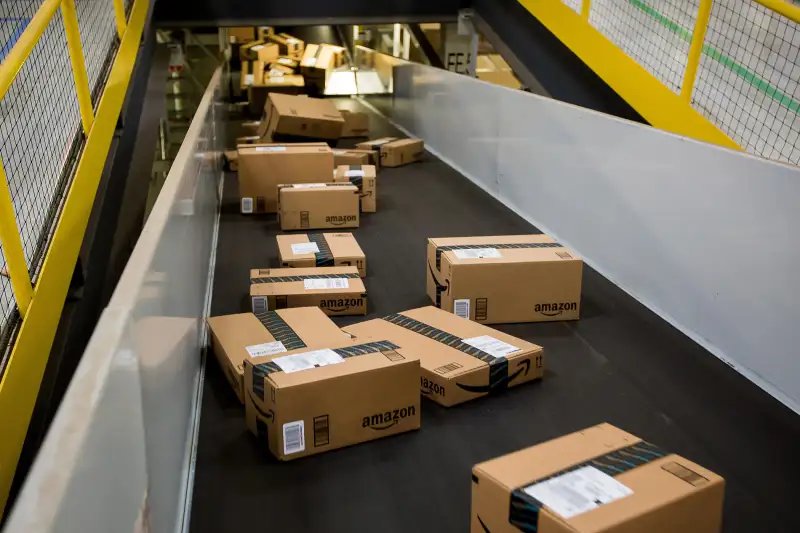 Michael Nagle—Bloomberg via Getty Images
If you're bummed that you missed out on all of the deals on Cyber Monday, cheer up. Once holiday sales begin, they never really end, so when one round of "special" deals disappears you can be assured another will take its place. In some ways, you see, Black Friday and Cyber Monday have pretty much become meaningless because there are good prices before, during, and after these supposedly prime days for deals.
Below is a list of deals and discounts that are at least as good as those offered one week ago on Cyber Monday, starting with a roundup of retailers discounting merchandise across the board.
Ann Taylor: Extra 60% off sale items, with code SURPRISE60 at checkout.
Banana Republic, Gap, Old Navy: Use the code GIVING at checkout for 40% off your entire purchase at all three sister retailer sites. This deal matches the discount offered by these retailers on Cyber Monday, and it's valid through Tuesday, December 8.
Eddie Bauer: Just like on Cyber Monday, Eddie Bauer has 40% off across the board today. All sweaters and sleepwear are 50% off, meanwhile, and all customers get free shipping and returns on all orders. Use the code GREEN at checkout.
Justice: 50% off nearly everything, plus free shipping, just like on Cyber Monday.
Lands' End: In another offer that matches its Cyber Monday discount, Lands' End takes 40% off your entire order on Monday with the code ORDERNOW (pin 7000).
Levi's: For big spenders, this is quite a deal—50% off when you spend at least $250, with the code HOLIDAY50.
Puma: Get 50% off sitewide with the coupon code FAMILY1216 today.
Sports Authority: Use the code 25ONLINE to get 25% off sitewide (with a few exceptions), just like on Cyber Monday. Plus two-day shipping is available for $5 with most orders.
Instead of offering across-the-board sales like the retailers above, others are waving big, doorbuster-type discounts on odds and ends to attract holiday shoppers. Amazon, for instance, launched a "12 Days of Deals" promotion starting on Sunday, and the deals on Monday include 60% or more off ugly Christmas sweaters and 50% off select "green" toys. Among this week's deals at Target is a free $100 gift card with every Apple Watch purchase, just like it did for Black Friday.
Sears, meanwhile, is offering 50% off artificial Christmas trees and a host of other deals, plus use the code PRESENTS for an extra 20% off when buying $50 or more worth of clothing, shoes, and jewelry. Toys R Us lets shoppers save an easy $15 with a special MasterCard promotion valid through 5 p.m. on Monday: Use any MC online and get $15 off any purchase of $150 or more (promo code MC15). Assuming the items you're buying are already on sale, this makes the deal even better.
Finally, Staples has a long list of impressive holiday deals, including a Jawbone PUP24 Fitness Tracker for $33, a 74% discount off the list price. There are also sales at Staples on paper towels, toilet paper, disinfectant wipes, and trash bags—they might not make for good gifts, but shoppers certainly need them!

Read next: The Biggest Winners (and Losers) in the Black Friday & Cyber Monday Shopping Wars