Father's Day 2019 Is This Sunday. Here Are 10 Classy Gifts Dad Will Love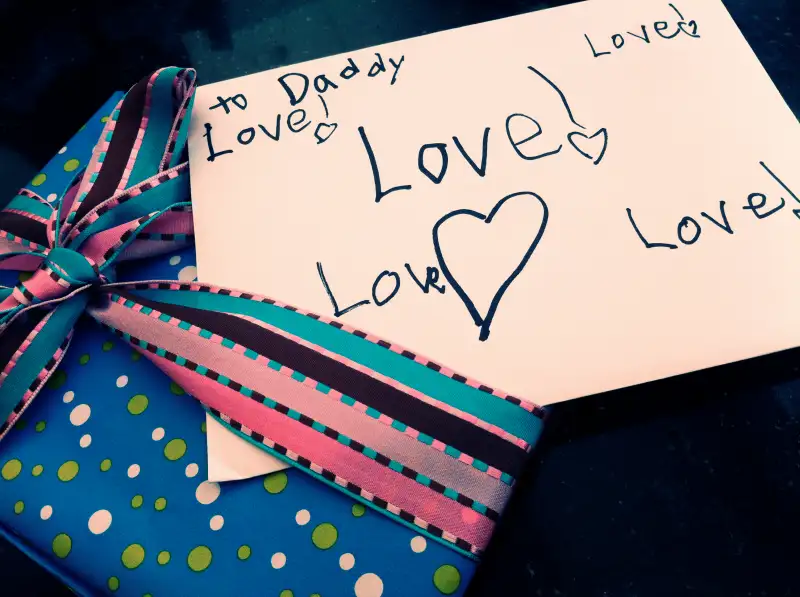 If you're wondering, "When is Father's Day this year?" mark your calendar: Father's Day 2019 is coming up on Sunday, June 16.
That's the easy part. Coming up with a good Father's Day gift idea is a much more complicated issue. It goes the same way every year: You ask him what he wants for Father's Day, he shrugs and says, "nothing," and you have to figure out a great gift for dad on your own.
You still have time if your scrambling for Father's Day gift ideas, but don't wait until the last minute. Father's Day 2019 is arriving soon, and we can help with these 10 best Father's Day gifts for all the dads in your life, from silly to sophisticated — some for less than $20.
Courtesy of Westward Leaning
The best Father's Day gifts are timeless, and you can never, ever go wrong with a classic pair of aviators. These sharp shades, in a gunmetal finish, will go with literally everything.
Courtesy of Saks Fifth Avenue
These fun swim trunks are tongue-in-cheek with a blastover of Hawaiian-shirt tropical flowers on an olive drab, camo-print base.
He's graduated to grown-up Scotch or bourbon. Shouldn't he be able to drink it in a grown-up glass? This pair features crystal hand-cut into a grid pattern.
If you know a dad who thinks hot wings are a food group, this collection of five small-batch — and supremely spicy — sauces will blow his mind.
Don't let its size fool you: This diminutive Bluetooth speaker can crank out some serious sound. It's waterproof, too, so it would be an excellent companion Father's Day gift to a retro lawn sprinkler for some hot-weather backyard fun.
He doesn't have to be a super-handy type to appreciate the near-limitless situations where a cordless drill and a whole slew of drill bits comes in handy. It's almost as useful as a roll of duct tape, but face it — it makes a way better gift.
For the dad who unwinds by betting on Bitcoin, this four-pack of socks is a clever gift. (Bonus: They're on sale at over 50% off!)
You know he'll love rolling up to a barbecue with this 19-piece set of grilling tools that comes in its own custom aluminum briefcase.
Courtesy of Hook & Albert
This briefcase is the picture of understated sophistication in pebbled leather with a slim profile — although it's still big enough to stow a 13-inch laptop.
For Father's Day gift ideas, think of offbeat versions of classics. For instance, if you're bound and determined to give him a tie, at least get one that will make him smile when he opens the box, like this rendition of Bigfoot in the woods.
We've included affiliate links into this article. Click here to learn what those are.