The Perfect Slippers to Buy for Everyone on Your List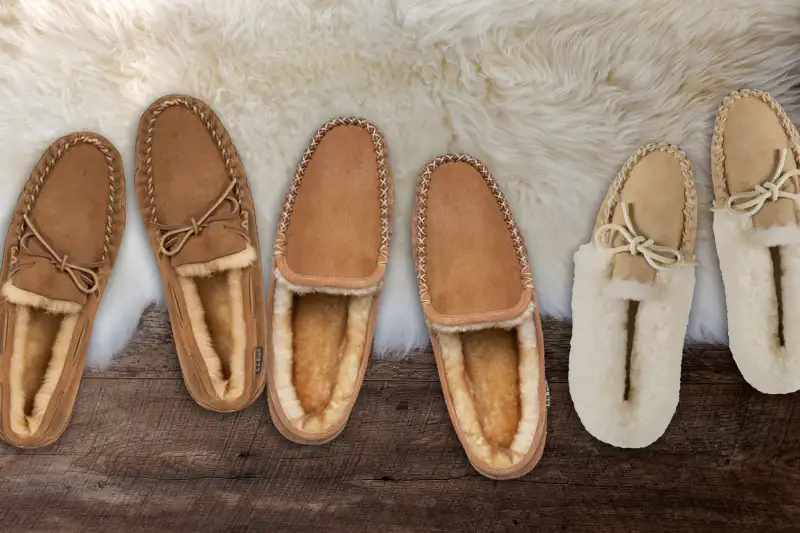 Courtesy of L.L. Bean; Tommy Lee Walker—Getty Images
It's official: 2017 is the holiday season of the slipper. Sales of women's slippers this year are the highest they've been since 2013 (and keep in mind — we had a frigid "polar vortex" weather pattern that winter that turned large parts of the U.S. into a blast chiller). Heck, even Oprah put slipper socks, that once most-maligned of accessories, on her "favorite things" gift list this year.
According to Anya Cohen, retail industry analyst at IBISWorld, slippers even outsell high heels in November and December — and they make up nearly 7% of all U.S. shoe manufacturing revenue.
For shoes that rarely — if ever — see the outside, that's a lot of slippers. And we're willing to bet a large number of those are from L.L. Bean's shearling-lined Wicked Good sheepskin collection.
A chorus of online reviewers deem these fluff-trimmed moccasins the best slippers for women you can buy.
They have an impressive 4.6 out of 5-star ranking on a whopping 4,000-plus reviews,
Also, the "Faded Plum" color of the women's "classic camp" moccasins are $9 off right now, making them $70 instead of $79. (If Bean's limited selection of colors doesn't inspire you, Ugg slippers like these cozy moccasins also garner high reviews for warmth and comfort, and come in an array of eye-catching color at a similar price point.)
L.L. Bean offers other Wicked Good sheepskin styles for women and men, like this bootie and these scuffs, but we're going to keep our top recommendation for the mocs, since they have ties that can be adjusted for a more precise fit.
Aside from the warm and cozy shearling lining of L.L. Bean's Wicked Good slippers, another common feature of what people consider the best slippers is a rubber or other hard sole — because having the best slippers for cold feet doesn't do you much good if you have to slip your feet out of them every time you take the dog out or retrieve the morning paper. The memory-foam footbed on several of the moccasin versions also make these among the best slippers for flat feet, especially if you're one of those people who basically lives in your slippers as soon as you come inside and pull off your winter boots.
These are also, according to many online reviewers, the best slippers for sweaty feet because the cozy wool insides wick away moisture. On the other hand, if you live in a warmer area where fuzzy sheepskin would be overkill, German brand Haflinger makes highly-reviewed boiled-wool slippers with hard soles and cute appliqués of flowers, a dog or a bicycle, or you could go for Acorn's leather-bottomed knit slipper socks.
We've included affiliate links into this article. Click here to learn what those are.