9 High School Graduation Gifts They'll Totally Appreciate and Remember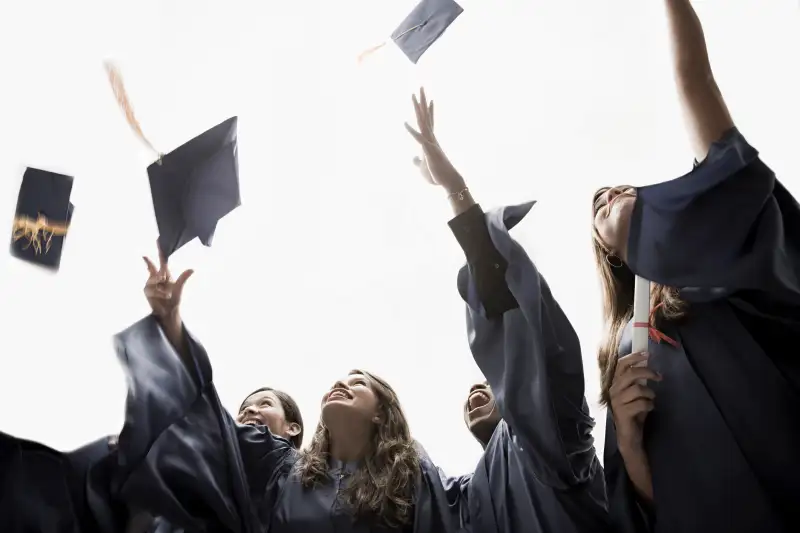 Image Source—Getty Images/Image Source
High school graduation heralds a time of big transition for college-bound kids, and it can be hard to find the best graduation gifts. Ideally, you want to give presents that reflect this a momentous occasion, without going down the path of unimaginatively practical or treacly nostalgic (we're looking at you, Dr. Seuss).
High school graduation gift ideas for college-bound students often center around dorm life (as do some of our suggestions below), but we know the best graduation gifts are ones that nearly any soon-to-be adult will be able to enjoy and appreciate wherever life takes them.
Like we did for our 2019 college graduation gifts roundup, the list of high school graduation gift ideas below is categorized under "for her" and "for him," because that's how a lot of people search for presents. But most of our graduation gift ideas are appropriate for anyone, regardless of gender identity.
Whether you're looking for a gift to commemorate the academic passage of a guy or a gal, we've got you covered with high school graduation gifts that everyone will love.
Graduation Gifts for Her
If you're looking for high school graduation party ideas, how about letting her know that she's a real star — and getting a gift that mirrors the theme? This leather-bound notebook offers a subtle affirmation, and the snappy sayings on the pencils will make her smile.
Courtesy of Layla Mattress
Being away at college can stress anybody out. Give your freshman a low-key tool to self-soothe and stay cozy with this luxurious blanket.
Your night owl will be a better roommate with this small but mighty LED dimmable desk lamp (bonus: It has a USB charging port).
Graduation gifts don't have to be practical, but chances are she won't mind that this very useful. This sturdy phone case will protect her device from swan dives, while its built-in power bank will keep it charged (you know, just in case she gets a hankering to call home).
High School Graduation Gifts for Him
If he sleeps like the dead and doesn't hear normal alarms, this light-up, vibrating alarm clock will keep his roommate from wanting to kill him. It also has a 113-decibel tone virtually guaranteed to rouse him.
Because one of the joys of dorm living is being able to pay video games for an entire day without judgement.
Games are wholesome, right? Well, not always. This subversive card deck encourages social activity in the most un-lame way possible.
Courtesy of Layla Mattress
Those XL twin beds that are a fixture of college dorms are notoriously uncomfortable. Bring their mattress into this decade with this ultra-luxe memory foam topper with cooling technology.
Digital generation or not, sometimes they're going to need to scrawl something on a scrap of paper. This stainless steel notepad holder is way better than the back of an envelope or pizza box.
We've included affiliate links into this article. Click here to learn what those are.