One of the Best Return Policies in Retail Could Be Going Away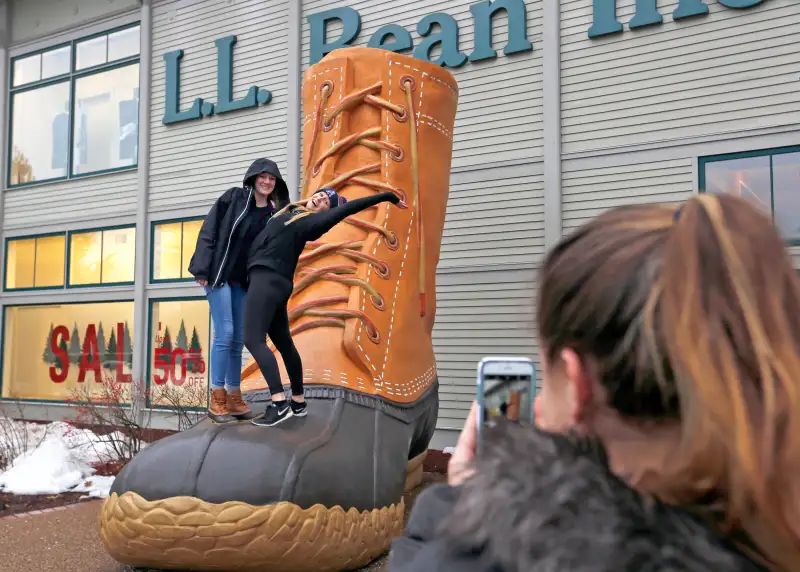 Portland Press Herald—Press Herald via Getty Images
One of the reasons L.L. Bean customers are so loyal to the brand is because of its amazingly generous return policy. "We make pieces that last," the company's "Easy Returns & Exchanges" policy states. "So if something's not working or fitting or standing up to its task or lasting as long as you think it should, we'll take it back."
Because there is no time limit on returns on L.L. Bean backpacks, boots, coats, and other goods, and because the company will take items back for any valid reason, L.L. Bean is routinely praised for having one of the best return policies in all of retail. But soon, the longstanding policy that allows L.L. Bean customers to return or exchange items 10, 15, even 20 years after they were purchased may not be quite as generous.
The Boston Globe reported that L.L. Bean has initiated several cost-cutting moves: It's freezing of employee pensions and offering buyouts to workers, and it is taking a close look at the possibility of changing its century-old return policy. Customers who are upset about potential tweaks to the return policy should blame the few bad apples that take advantage of L.L. Bean's trust and generosity, the company said.
"Fraudulent returns have been a problem and we are definitely reviewing our policies, but we have made no decisions," L.L. Bean spokeswoman Carolyn Beem told the Globe. "We will always stand behind our products."
A good return policy can be an incredibly strong sales tool for retailers, frequent Money contributor Kit Yarrow has explained, "as shoppers are more willing to make purchases with the knowledge that returning them won't be a hassle." Yet allowing easy, no-questions-asked returns opens retailers up to abuse. Outdoors retailer REI became known in certain circles as "Rental Equipment Inc." because of the way some customers used its merchandise for years before exchanging them for new goods when they wore out—or just when the owners were tired of them and wanted a new color. In 2013, REI changed its policies, instituting a one-year limit on returns.
L.L. Bean executives have reportedly been reconsidering the return policy for over a year. Clearly, the company is aware of how important the return policy is to many customers, and it is reluctant to risk that relationship. Yet the company has also taken steps to limit the damage caused by consumers who take advantage of the company's generosity. In the fine print of its return policy, L.L. Bean already lists reasons it may not accept returns, including when items have been lost or damaged in a natural disaster, or if they've been purchased through a third-party seller rather than directly from the company.
"Most of the time, it involves attempted returns of pieces purchased elsewhere – at flea markets, yard sales or online," L.L. Bean's web page explains. To help it limit abuse of the return policy, the company asks that customers write an X on the label of any item that's being donated to charity or sold. "That way, we can tell when the item has not been purchased directly from us. And we can keep our guarantee exactly as it has been for over a century."