The Best Way to Explain the Gaps in Your Resume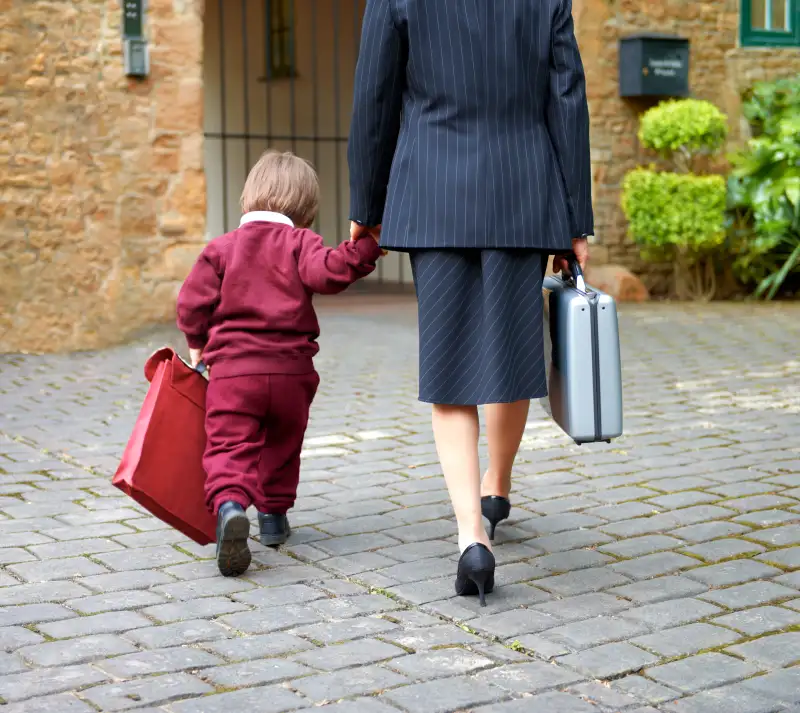 Peter Dazeley—Getty Images
The 2017 job market is shaping up to be the hottest in years, with employment on track to hit pre-recession levels by the spring, according to Brookings Institution projections. That's good news for anyone planning to get back into the workforce after a career hiatus.
While résumé gaps don't raise eyebrows the way they once did, returners still face an extra hurdle. Whether you took a break to raise a family, care for an elderly parent, or travel the globe, here's how to make the time off work in your favor.
Get Up to Speed
While you might be eager to jump back into your old life, take time first to investigate how things have changed in your absence—and how you've changed too. Do you want to return to your previous field? If so, immerse yourself in books, magazines, and industry reports to get an up-to-date view.
Online courses from sites like Coursera.org and Udemy.com are a low-cost or free way to bolster your skills. Certifications are another good résumé booster. Look for ways to add value to your industry while you're brushing up: Write articles, consult for small businesses, or pursue strategic volunteer opportunities, such as offering to mentor young people in the field. "Throw something on your plate that shows you've been busy," says Chicago-area career coach Lauren Milligan.
Network Smarter
Don't just tap former bosses and peers for opportunities. "Look to folks who were in junior positions at old jobs," says Carol Fishman Cohen, CEO of iRelaunch, a resource for people reentering the workforce. They've probably risen through the ranks and might be in a position to hire you—or refer you to someone who can.
For returning employees, the best connections can often be found outside your professional circle, notes Lindsay Witcher of outplacement firm RiseSmart. If you've been a stay-at-home mom, for example, tell your kids' school administrators that you're looking for opportunities. The same goes for meet-ups, mommy-and-me classes, and other social groups.
Craft Your Story
Tim Tolan of executive search firm Sanford Rose Associates suggests creating a "talk track" of clear success metrics from your past jobs. Include skills you picked up during the break. If you were helping a sick relative, maybe you created budgets and navigated the hospital system. Sprinkle those accomplishments into your story.
Don't linger on the hiatus. Instead, focus on what you learned that can benefit the employer and why this particular job ignited your passion. "That excitement will translate to the interview," Milligan says.
Explore a Trial Run
Dozens of companies, including Ford, IBM, and Goldman Sachs, offer "returnships," which are designed for people reentering the workforce after an extended break. These internship-style programs often lead to something more permanent: Between 50% and 90% of participants convert to full-time jobs, Cohen says. (Also read: These 23 Companies Are Actively Recruiting New Parents.)
Get More Resources
These organizations and websites can help you ease the transition back to work.