Why Arizona Is the Absolute Worst State for Teachers, According to a New National Ranking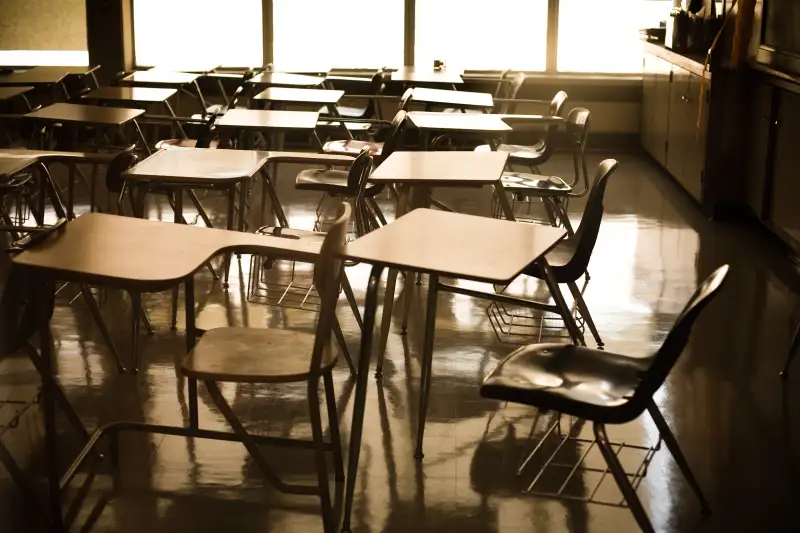 You've heard it before: Teaching is one of the most influential, and undervalued, professions there is.
And yeah, some states treat their teachers better than others. Like Vermont, which has one of the lowest student-to-teacher ratios in the country. And Massachusetts, which pays its teaching staff an average salary of $78,000 — 29% above the national average.
Others are in a shameful race to the bottom.
A new report from WalletHub ranks each state from "best for teachers" to worst, based on things like pay, mobility, and turnover.
Arizona brings up the rear overall, followed by New Hampshire and Hawaii. These are the states that drew the short straw in funding, opportunity, and school system quality, WalletHub says. They all rank among the states where teachers are paid the least, after adjusting for cost of living, too.
North Dakota, New Jersey, and Pennsylvania top the list of best states for teachers. But when it comes to making teaching a more appealing, and equitable field, there aren't many gold stars.
As the study's authors note, "Education jobs are among the lowest-paying occupations requiring a bachelor's degree, and teacher salaries consistently fail to keep up with inflation."
Michigan is a great example. The state ranks highest for average teacher salary (when adjusted for cost of living — about $62,000 in the 2017/2018 school year, according to the Michigan Department of Education). But over the last decade, that number has actually decreased: In the 2009/2010 school year, Michigan teachers made an inflation-adjusted average of $63,024.
Other states, like Idaho and Utah, direct little public spending towards students. New Mexico, for its part, has the "worst school system" overall (Alright New Mexico!)
Taken together, "This combination of job pressures, low pay and lack of mobility forces many teachers to quit soon after they start," WalletHub says.
Here is WalletHub's top and bottom 10:
Best states for teachers:
North Dakota

New Jersey

Pennsylvania

Wyoming

Connecticut

Illinois

Minnesota

Massachusetts

Utah

New York
Worst states for teachers:
Arizona

New Hampshire

Hawaii

Louisiana

West Virgina

New Mexico

Oklahoma

South Carolina

District of Columbia

Maine