The Retirement Risk That No One Wants to Talk About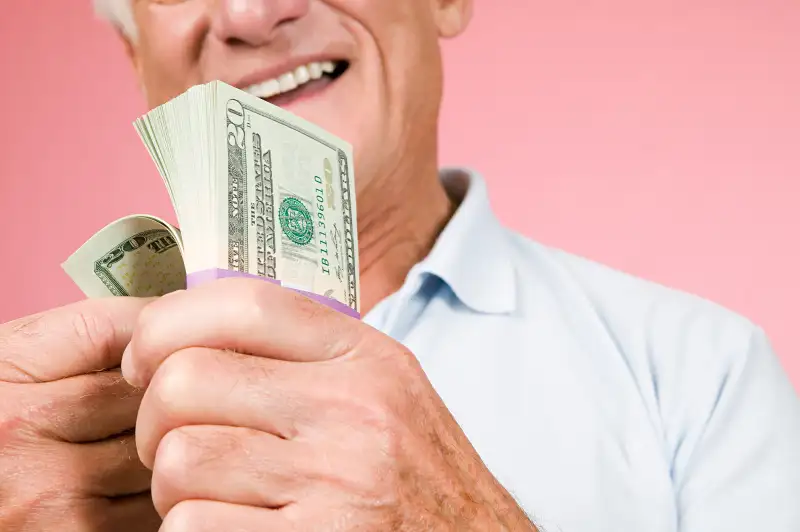 Getty Images/Image Source
For Americans heading into retirement, your main focus is on building up enough savings to last a lifetime. But there's another major risk you probably aren't planning for: cognitive decline later in life. More than half of older Americans develop cognitive impairment or dementia by their late 80s, according to a new report by Boston College's Center for Retirement Research.
In your planning, you should include steps to safeguard your money against poor choices by a future you.
Still, there's a bit of a silver lining in the data about cognitive aging. If you are financially savvy now, it's likely you will be able to manage your money well into retirement. That's because performing financial tasks depends on two types of intelligence. One type, called "crystallized" intelligence, requires knowledge. The other type involves making judgments using your memory, attention and ability to process information—so-called "fluid" intelligence.
Knowledge tends to remain undiminished as people age into their 70s and 80s. By contrast, fluid intelligence starts to decline when you're in your 30s, although the erosion is slow and gradual. Retirees rely increasingly on their accumulated financial knowledge. "For most people used to handling money, their knowledge is sufficient to carry out everyday tasks, such as managing a checkbook and paying bills," says Boston College research fellow Anek Belbase, a co-author of the report.
For those who have not managed money before—especially surviving spouses who take on those responsibilities later in life—lack of knowledge can be difficult to overcome. But if you are still healthy, you can rise to the challenge. "It may take a couple of years, but surviving spouses can learn to manage everyday financial tasks, with help from another family member," Belbase says.
More serious problems can arise as you approach your 80s and the odds of cognitive decline increase. The most common issue is mild cognitive impairment (MCI), which affects just 9% of those in their early 70s but 37% of those 85 or older. Still, many seniors with MCI can handle routine money tasks, though they will likely need help with complex or unfamiliar tasks, such as taking a required minimum distribution. They may also be at greater risk of fraud, since their impairment may make them overconfident about their ability to handle financial matters.
The challenges are more severe for those with dementia, which affects affects 3% of those in their 70s and 27% of those in their late 80s. These seniors are usually unable to carry out financial transactions, and they are at risk of abuse by caregivers.
These findings highlight the gaps in our financial system for protecting older adults, Belbase says. The Social Security Administration offers a representative payee program that provides trustees to oversee payments to vulnerable beneficiaries. Investors, or their family members, generally have to be proactive about setting up similar protections for other types of financial accounts. But the Consumer Financial Protection Bureau and FINRA, the brokerage industry regulator, have begun to push for better protection of older investors.
One hurdle is that most people have trouble envisioning themselves as increasingly frail seniors. But there may be a push for more safeguards as more families and financial professionals see the need for stronger protections for aging Americans.
For now, though, it's crucial for you to set up your own financial safeguards in retirement. Here are three key moves to make:
*Share info with family: Don't have only one individual in your household manage the money without sharing information. Give one or two trusted family members access to financial accounts and records, so they can step in if there's a problem.
*Get a pro involved. It makes sense to hire a financial pro as you enter retirement, if only to make sure your plan is on track. But having an expert watching your finances can also be a crucial backstop as you get older.
*Have a plan for late retirement. At some point, even the healthiest seniors may want to turn over their finances to a trusted family member. So start having those conversations now, while you don't need the help. With a strategy in place, you will be free to enjoy life in retirement.