Bill O'Reilly Was King of Cable News Before Sexual Harassment Scandals. Here's How He Rose to Wealth and Power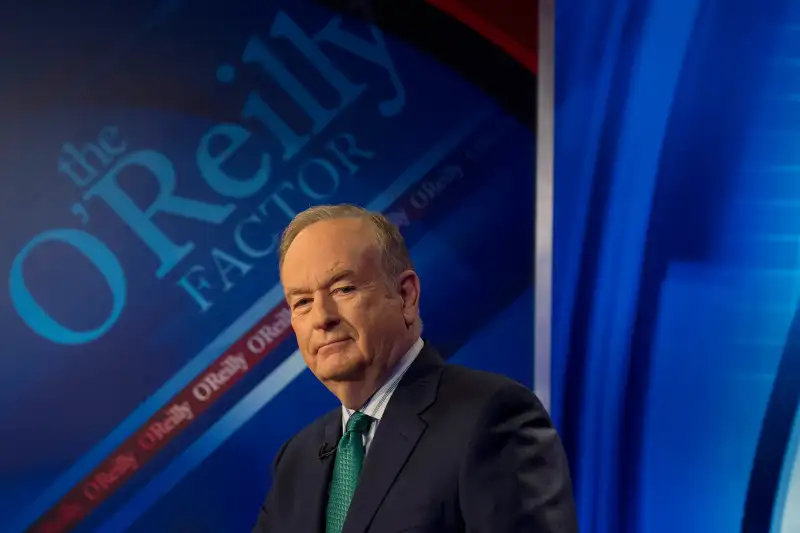 Bill O'Reilly, the combative conservative TV and radio host, ended 2016 as the reigning king of cable news. Once again he had the most viewers of any cable news show, marking the 16th consecutive year that his Fox News show, "The O'Reilly Factor," was the highest-rated program in the category.
It has been a different story for O'Reilly in 2017. In April, O'Reilly left Fox News and "The O'Reilly Factor" in the wake of a New York Times investigation reporting that O'Reilly or Fox had paid out $13 million over the years in settlements to women who alleged he engaged in sexual harassment and other inappropriate behavior. This month, the Times published another bombshell story, in which O'Reilly reportedly agreed to a $32 million settlement for another accuser, former Fox News legal analyst Lis Wiehl, in early 2017.
O'Reilly, whose net worth has been estimated at $85 million, and whose show reportedly generated $446 million in ad revenues for Fox News from 2014 to 2016, has denied that the harassment claims have merit. The allegations were "politically and financially motivated," O'Reilly told the Times recently. "This is crap, and you know it."
O'Reilly did not respond immediately to requests for comment, but he said in a recent statement that the New York Times had "maliciously smeared," him, by printing "leaked information provided by anonymous sources that is out of context, false, defamatory, and obviously designed to embarrass Bill O'Reilly and to keep him from competing in the marketplace." The statement also said, "In the more than 20 years Bill O'Reilly worked at Fox News, not one complaint was filed against him with the Human Resources Department or Legal Department by a coworker, even on the anonymous hotline."
Here's what we know about O'Reilly's rise to power, prominence, and wealth in the media landscape, before his recent downfall.
One of TV's Highest-Paid Hosts
Last year, Forbes ranked O'Reilly as the seventh highest-paid TV host in the U.S, saying he earned $18.5 million as the host of the Fox News show "The O'Reilly Factor." That put O'Reilly ahead of hosts such as Kelly Ripa and Alex Trebek, but behind stars like Matt Lauer, Ryan Seacrest, Ellen DeGeneres, and Dr. Phil McGraw—who topped the Forbes list by earning $88 million in 2016.
Other estimates vary slightly. Around the time of the 2016 election, the New York Observer, which was then owned by Donald Trump's son-in-law Jared Kushner, ranked O'Reilly as the third-highest-paid TV host based in New York City. The publication named O'Reilly's Fox News colleague Sean Hannity as New York's best-paid TV host, with an estimated annual salary of $29 million. Lauer, of "The Today Show," came in second with $22 million, followed by O'Reilly.
Sexual Harassment Settlements
Over the past weekend, the New York Times reported that in January 2017, O'Reilly agreed to a whopping $32 million settlement over sexual harassment allegations filed against him by Wiehl, a former Fox News legal analyst.
In an email to Money, 21st Century Fox, which owns Fox News, said the company "cannot confirm" the settlement amounts. The company also said that in early 2017 it was aware of the sexual harassment lawsuit filed against O'Reilly, but it decided to renew his contract in February anyway after being "informed by Mr. O'Reilly that he had settled the matter personally, on financial terms that he and Ms. Wiehl had agreed were confidential and not disclosed to the company."
O'Reilly's new contract, agreed to in February, was to pay him $100 million over four years. But in April, O'Reilly and Fox News agreed that he would not return to the channel. That announcement came after the New York Times story reporting the $13 million in settlements in lawsuits filed by five other women accusing O'Reilly of sexual harassment or other inappropriate behavior. (Fox said in its email that O'Reilly's new 2017 contract had "added protections for the company specifically aimed at harassment, including that Mr. O'Reilly could be dismissed if the company was made aware of other allegations or if additional relevant information was obtained in a company investigation.")
Combined with the Wiehl case, that's an estimated $45 million spent to settle allegations made against O'Reilly—although it's not clear how much of that he has paid personally.
Douglas Gorenstein/NBC—NBCU Photo Bank via Getty Images
Highly Successful Book Author
Within days of Bill O'Reilly's parting with Fox News, the book publisher Henry Holt announced that it would continue ahead with plans to publish the next in O'Reilly's "Killing" series. Four of these books have hit the No. 1 spot among USA Today's best-selling books. The newest book in the series, Killing England, also became a best-seller, knocking Hillary Clinton's What Happened out of the New York Times' No. 1 spot in October 2017.
O'Reilly was not listed among the world's top-selling authors by Forbes in 2017, but the publication says he has earned as much as $24 million annually for his books. That puts O'Reilly in the same league as top-selling writers like E.L. James, J.K. Rowling, John Grisham, Stephen King, and James Patterson.
courtesy of Hachette Book Group
In fact, Patterson and O'Reilly actually partnered up to co-author a children's book in late 2016. Entitled Give Please a Chance, the book encourages kindness and politeness, by way of demonstrating the magic powers of "the magic word," please. O'Reilly and Patterson appeared on "CBS This Morning" soon after the 2016 election, and said the book's message was particularly important in light of the contentious presidential campaign.
When the hosts asked O'Reilly about another recently published book, the Megyn Kelly memoir Settle for More—which alleged sexual harassment on the behalf former Fox News chief Roger Ailes—O'Reilly became defensive and was visibly angry. "I'm not interested in making my network look bad," O'Reilly said. "Look, it's open season, let's whack the Fox News channel. I've had enough of it. It's a good place to work, alright? We do good work, we do honest work there."
Rise to Top-Rated Cable News Show
Bill O'Reilly's early career in TV brought him to local news stations in Scranton, Pa., Dallas, Denver, and Boston, before he moved on to work as a news correspondent at CBS and ABC.
From 1989 to 1995, O'Reilly served as anchor to the TV tabloid "Inside Edition." And then in 1996, O'Reilly joined the Fox News Channel, where he hosted "The O'Reilly Factor" until this spring. O'Reilly was one of the channel's early stars, and in 2002, Fox News' ratings topped those of CNN for the first time.
"Fox's prime-time talk lineup, led by Bill O'Reilly, has been the biggest factor in its success," the Associated Press reported at the time. O'Reilly's show was the highest-rated cable news program for more than a decade. "The O'Reilly Factor" averaged 2.8 million viewers in 2015, the 15th year in a row that the program was the No. 1 cable news show.
James Leynse—Corbis via Getty Images
Controversy and confrontation have been mainstays during O'Reilly's run on talk radio and Fox News. After he stepped down from the channel, USA Today highlighted some of the most infamous moments in his career—which included screaming at the son of a 9/11 victim and an on-air comment that seemed like a defense of slavery, saying that the slaves who helped build the White House were "well-fed and had decent lodgings, provided by the government."
For years, O'Reilly also waged a counteroffensive to what he called the "War on Christmas." In recent years, O'Reilly said that the "War" was over, and that it was won by "the good guys" because more retailers and other companies were saying "Merry Christmas" in seasonal messages, rather than the nonreligious "Happy Holidays."
According to Forbes' estimates in June 2017, O'Reilly had earned $37 million over the prior 12 months. The sum is a combination of royalties from books, his salary at Fox News, and a severance package he was awarded after leaving the channel.