Binge-Watch Every Oscar-Nominated Movie for $65 (or Less) This Weekend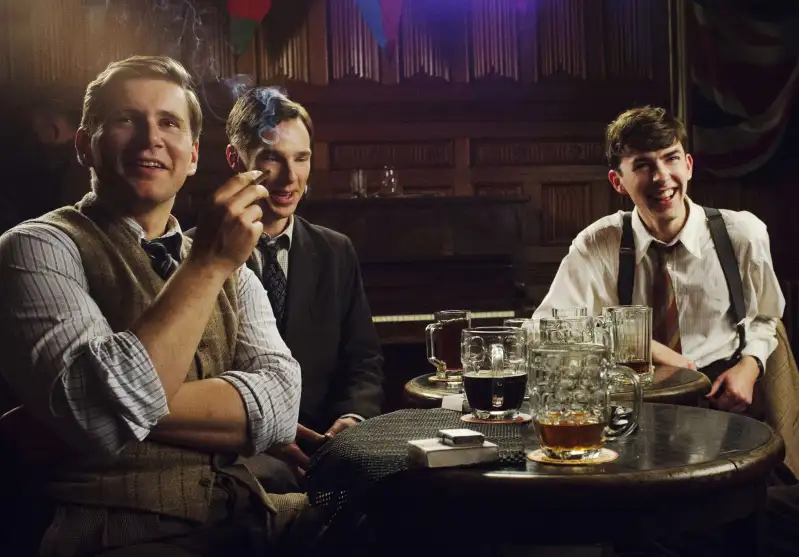 Jack English—Weinstein Company/Courtesy Evere
So you plan on watching the Oscars on Sunday (who doesn't?), but because you haven't seen many—or any—of the films up for the big awards, it's hard to figure out who to root for. Most of the jokes and references in the show will probably go over your head too. First off, you're in good company. For the most part, the films with the most Academy Award nominations in 2015 skew anti-blockbuster, with only one Best Picture candidate (American Sniper) crossing the $100 million mark at the box office.
Second, there are ways to get up to speed on this year's Oscar-nominated movies in a hurry. The simplest strategy is to seek out one of the select AMC Theatre locations around the country selling special "Best Picture Showcase" tickets. One $65 ticket grants admission to marathon back-to-back showings of all eight Best Picture nominees, starting with Boyhood at 10 a.m. on Saturday, February 21, and ending early Sunday morning, after the credits roll for the final film, Wes Anderson's The Grand Budapest Hotel.
The start time on Anderson's film is … 3:45 a.m. And remember, the screening comes at the end of a movie marathon, following The Theory of Everything at 1:05 p.m., Birdman at 3:30 p.m., Selma at 5:50 p.m., American Sniper at 9 p.m., The Imitation Game at 11:30 p.m., and WHEW! Whiplash at 1:45 a.m.
This ticket is not for everyone. It wouldn't be all that surprising that anyone who spent nearly 24 hours watching these films in a movie theater would wind up sleeping through the Oscar ceremonies on Sunday night. What's more, while the price of admission breaks down to a reasonable $8 per movie, filmgoers should probably factor in $20, $30, or more in concession costs to make it through all eight movies. (The fine print on the AMC Theatre offer states: "Outside food and beverage is not allowed for this event. Limited seating. No passes or coupons accepted.") Considering what you'll be ordering at the movie theater—hot dogs, nachos, popcorn, Raisinets, giant sodas—you should plan ahead and factor in the cost of some Pepto Bismol too.
Sitting through a marathon showing at the movie house isn't the only way to prepare for Sunday's Academy Awards, however. In order to have a clue what host Neil Patrick Harris and everyone else is talking about during the show, you could utilize some combination of the following cost-effective strategies:
Buy tickets to a few matinees. Again, the $65 ticket breaks down to around $8 per film. Matinees and early-bird seatings at movie theaters are often cheaper than that. Plunk down $5 or $6 apiece for the two or three nominated films you really want to see in the theater.
Rent DVDs. Best Picture nominee Boyhood has been available for rent at Redbox locations for weeks. And while they're not BP contenders, films up for other Oscars, such as Gone Girl (Actress in a Leading Role: Rosamund Pike), and The Judge (Actor in a Supporting Roll: Robert Duvall) are rentable as well. So are Animated Feature Film nominees Boxtrolls and How to Train Your Dragon 2, and The Lego Movie, which was robbed of a nomination in that category but is up for best Original Song ("Everything Is Awesome"). One day's DVD rental from Redbox starts at $1.50, and there always seem to be coupon codes bringing costs down even lower.
Borrow DVDs. Your local library may have copies of Oscar-nominated films available to borrow at no charge. This is only an option for movies that were released in theaters many months ago. DVDs of The Grand Budapest Hotel, for example, first went on sale last June, giving libraries plenty of time to buy copies of their own and lend them out to locals.
Rent Online. Among other options, Google Play is renting films such as Birdman and The Theory of Everything for $4.99 apiece.
Video on Demand. Check out what Oscar-nominated movies are being offered VOD by Dish, Comcast, or whatever pay TV service provider you use. The prices and options are usually similar to what's available at Google Play and other online services.