State Parks Offer Free Admission, Free Camping on Black Friday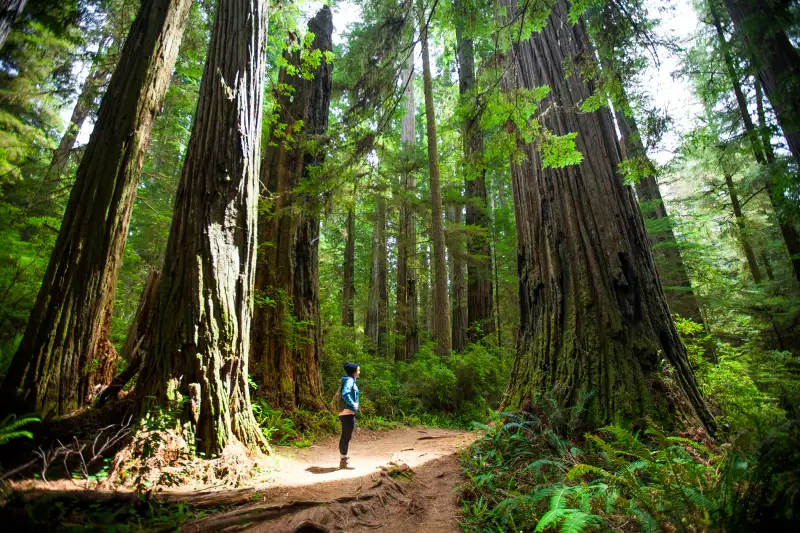 Christopher Kimmel—Getty Images/Aurora Open
Following on the heels of outdoor retailer REI's decision to close on Black Friday and encourage people to skip the malls and enjoy a day in the peaceful outdoors instead, select park systems around the country have decided to welcome visitors for free on the consumerism-driven day traditionally considered the "Super Bowl of Shopping."
First, last week, the Minnesota State Parks system announced it would be extra easy to #OptOutside—the hashtag REI created for the campaign—on Black Friday because admission will be free at all 75 state park and recreation areas that day. "With free park entry all day, you have no excuse not to get out there and walk off your turkey dinner!" the announcement stated. The initiative encouraging folks out into the wild has been dubbed "Free Park Friday."
Minnesota's move was followed this week by a state that'll likely have warmer weather on Black Friday: California. The state's Save the Redwoods League is sponsoring a special "Free Friday in the Redwoods" event, in which admission to 49 California state parks is free on Friday, November 27.
Visitors must download and print out a pass in order to get free admission at participating parks, which are generally located along the coast from Big Sur all the way up to the Oregon border. Normal admission fees to these parks vary, but generally run around $8 per vehicle for a day pass. (It's worth noting that admission to Redwoods National Park is always free.)
"We are starting a new tradition for Black Friday," Sam Hodder, president and chief executive officer of Save the Redwoods League, said in a press release. "We invite everyone to experience the moments of joy, renewal and inspiration that you'll find among our natural wonders, the ancient giant redwoods."
Missouri State Parks have also jumped into the mix with a special offer of free camping on Black Friday. "In the spirit of offering unbeatable Black Friday deals, Missouri State Parks is sponsoring free camping on the evening of Friday, Nov. 27," the state park association explained. "No fees will be collected for first, come first served campsites." (Note that admission to Missouri state parks is always free.)
On a much smaller scale, the World's End, a 251-acre farm and nature preserve with walking trails and views of the Boston skyline and the harbor, is also waiving its usual admission fee ($6 for adults) on Black Friday. World's End, you see, is run by the Trustees of the Reservations—a nonprofit group that includes REI as one of its corporate sponsors.
Hopefully, this only represents the start of a free park admission trend on Black Friday. We'll update the story if and when we hear of more parks offering free admission and other free features on the day.