Richard Branson, Shaquille O'Neal and 10 Other Successful People Share the Best Advice They've Ever Received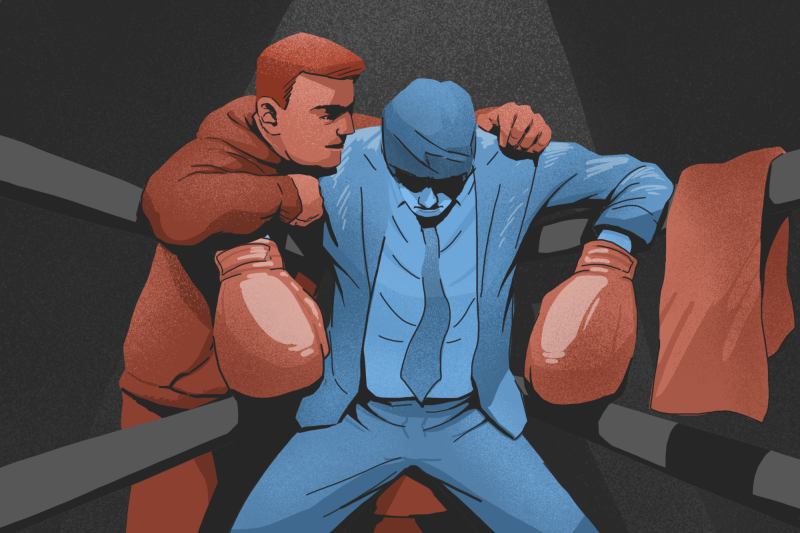 Mary Delaney | The Oracles
Each product we feature has been independently selected and reviewed by our editorial team. If you make a purchase using the links included, we may earn commission.
Moguls like Richard Branson and Shaquille O'Neal are asked for advice every day, but they too once sought guidance from more experienced business leaders. Years later, even with all of their accomplishments, certain lessons they were taught early on have stayed with them.
Here, Branson, O'Neal, and other top entrepreneurs and Advisors in The Oracles share the No. 1 piece of advice they received from their mentors.
---
1. Make a fool of yourself.
I wouldn't have gotten anywhere without the mentorship of Laker Airways founder Sir Freddie Laker. He once told me: "You're going to have to get out there and sell yourself. Make a fool of yourself — whatever it takes. Make sure you appear on the front page and not the back pages."
Since that day, I've lived very openly, giving others a window into both my business and personal lives — and doing things to get noticed. The public came with me on many ballooning adventures. They were privy to the goings-on of our legal battle against British Airways. They've seen my children grow up, and follow my daily life on social media. — Sir Richard Branson, founder of the Virgin Group, which controls more than 400 companies; investor, author, and philanthropist worth over $5 billion; previously named one of Time's 100 Most Influential People in the World
---
2. Focus on the solution, not the problem.
My closest mentor is my mom, Lucille O'Neal. The No. 1 piece of advice she ever gave me was this: "Don't worry about the problem; worry about the solution."
Too many times when we focus on the problem, we create a bigger problem. Focusing on the solution is the only answer to all our problems. — Shaquille O'Neal, one of the most dominant basketball players in NBA history; entrepreneur, investor, and philanthropist worth $400 million
---
3. Never stop learning.
Be a sponge and absorb everything. Listen, read, and research. Ask questions. Take classes, attend workshops, and watch YouTube videos.
Always be willing to learn, no matter how much you think you might understand about your business and its market. There is always another perspective that you can learn from or a demographic that understands your market better than you do. — Daymond John, Shark on "Shark Tank," NYT best-selling author of "Rise and Grind," creator of Daymond on Demand, and founder of FUBU, which has generated $6 billion in sales
---
4. Invest in yourself.
Gary Vaynerchuk taught me to invest in myself and my brand. Don't keep your money in the bank. Let it work for you by constantly reinvesting it in your business, your brand, and your relationship equity. Pay for an expensive graphic designer to make your website pop, or attend a high-end mastermind to get access to the right people. —Lewis Howes, former pro-athlete, lifestyle entrepreneur, and NYT best-selling author; subscribe to Lewis's global top-100 podcast phenomenon,"The School of Greatness," on iTunes!
---
5. View every decision from 1,000 feet up and 360 degrees around.
The most important piece of advice I've received came from my father: "View every decision from 1,000 feet up and 360 degrees around." This applies to both business and everyday decisions.
Your decisions can have long-term repercussions. It is imperative that you step back and consider how the decision you're making will affect others both directly and indirectly. Remember: black-and-white rules are great on paper. But while they work for machines, things become gray very quickly when you add humans into the mix. So always consider others' perspectives and the human, emotional aspect of every decision you make. —Scott Shainman, president of Getac North America, who helped lead the company to become one of the world's largest rugged laptop and tablet manufacturers; connect with Scott on LinkedIn and Instagram
---
6. Share your story.
In my early years of business, I was encouraged to be myself and share my story — which was scary and uncomfortable. But as I became more confident, it became freeing. It was much easier to authentically connect with my audience and deliver value.
I'm grateful I can wake up and be myself in everything I do, whether that's on a podcast or sales call; in meetings or interviews; on stage or with friends. When you trust in yourself, get comfortable with who you are, and share your story, it's easier to stand out from the crowd. — Niyc Pidgeon, positive psychologist, speaker, award-winning best-selling author, and business coach; connect with Niyc on Instagram and LinkedIn
---
7. To change your reality, change your thoughts.
Edwin Neill II, the founder of the Neill Corporation, was one of my earliest mentors. His favorite saying was, "The quality of your life is determined by the quality of your decisions. The quality of your decisions is determined by the quality of your thinking."
We need to consciously focus on our thinking to create the results we want. I remind myself daily that whatever is showing up in my life and business is a direct reflection of my thinking. Change your thoughts and you change your reality. — Jeanine Blackwell, best-selling author, creator of the Expert Experience Method; trained over 40,000 experts (including Fortune 500 companies) to package their expertise into products; connect with Jeanine on Facebook
---
8. Play the long game.
With a long-term mindset, you look for situations that deliver significant and permanent future value — often at the expense of short-term wins. The most successful business people see the world in a less transactional way. They are willing to make upfront investments that often don't produce immediate dividends. Short-term gains are rarely the ultimate goal. The right question is not, "How can I cash out as soon as possible?" Instead, ask yourself, "What can I build that will produce long-term value?" — Peter Von Der Ahe, leader of the New York Multifamily team at Marcus & Millichap with $1 billion annual sales, and host of "Behind the Bricks," the No. 1 NYC multifamily investing podcast
---
9. Create daily rituals.
When I was building my first business, I had a big dream and tons of vision boards, but it wasn't happening fast enough. My mentor, life coach Tony Robbins, told me something I'll never forget: "Dreams create a vision, but only rituals make it a reality." He told me if I created a daily ritual and stayed consistent, I'd increase my capacity and avoid burnout.
I've been practicing a daily ritual that includes meditation and breathing exercises ever since. My creativity and capacity have increased tremendously, and now my kids even have rituals of their own. — Raul Villacis, CEO of The Next Level Experience, an organization that empowers high-level businessmen to become better leaders; connect with Raul on Facebook and Instagram
---
10. Obey the '24-hour rule.'
My mentor, an insurance executive named Glenn Reed, taught me the "24-Hour Rule": Nothing is so important that you have to react within 24 hours; so take time to consider the possible outcomes first.
A client once owed us over $500,000, which meant we couldn't pay our employees. Severance fees would have cost us a fortune. I was blind with anger, and then I remembered Glenn's rule. I waited to react, and we devised a plan to help the client leave. They agreed to take employees with them, saving us hundreds of thousands of dollars. Without that rule, I would've made an emotional decision that would have cost much more. —  Craig Handley, co-founder of ListenTrust and author of "Hired to Quit, Inspired to Stay"; read more about Handley
---
11. Think bigger.
My mentor taught me that if you're going to put your heart and soul into something, think big. We all have the same 24 hours in a day. The only difference is that those who achieve great things think bigger.
This advice has expanded my thinking and enabled me to build an eight-figure business. Going all-in on your business takes effort, focus, and time, which is our most precious resource. Spend yours becoming the best version of yourself and achieving the highest heights. Reach for something bigger because if you don't, someone else will. —Los Silva, founder and CEO of The Influence Engine and SVG Media; connect with Los on Instagram, Facebook, and YouTube
---
12. Be unapologetically yourself.
The most powerful thing I've learned from mentors is to be myself unapologetically. I bare my heart and soul to the world every day, blending all areas of my life in a way that many find scary or even unprofessional. I don't hide anything behind the scenes. There's nothing I discuss privately that I wouldn't share transparently with my audience. I make it clear who I am and what I stand for and against, even if that upsets people.
Living this way has allowed me to create a business that is truly based on me being me. It's connected to my purpose, which effortlessly attracts like-minded clients, audience members, and peers. — Katrina Ruth, founder and CEO of The Katrina Ruth Show, a multimillion-dollar online coaching business; connect with Katrina on Facebook and YouTube
Want to share your insights like those above in a future column? If you're an experienced entrepreneur, please get in touch here.
Want to suggest a future topic for these entrepreneurs to answer? Email suggestion@theoracles.comand it's very possible we'll make your suggestion the focus of a future article!
Follow The Oracles on Facebook for more articles like this.