10 CEOs on the Best Ways to Get People to Like You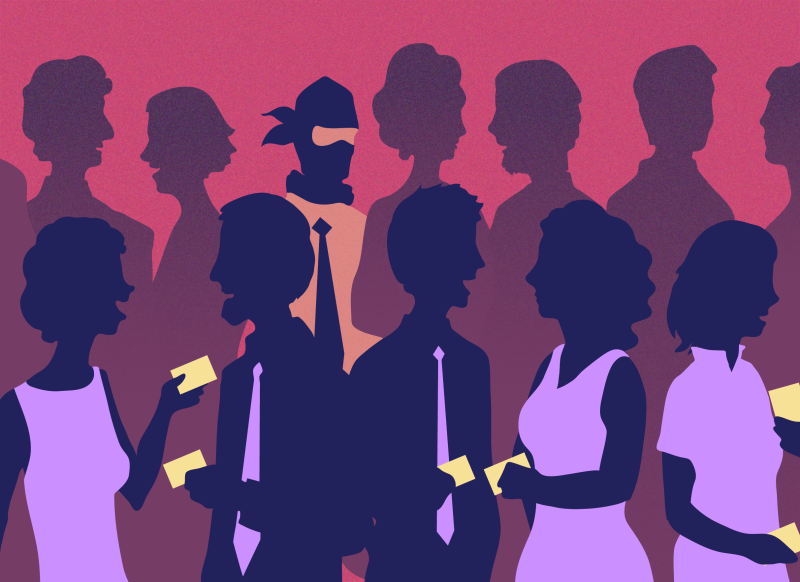 Research shows that those who are likable outperform those who aren't. These executives and Advisors in The Oracles share the little things you can do to be likable, connect with others, and get what you want.
1. Follow the Golden Rule.
I've always subscribed to the Golden Rule: Do to others as you'd have others do to you. Treat people how you would like to be treated. It's really that simple. People want to feel needed, appreciated, and that their opinion matters. So, be a good listener and use the other person's name. Ask intentional questions like, "How can I help?" or, "What do you think about this idea?"
Take a few minutes to connect with your team genuinely — it's priceless and pays off in the long run. Simple questions that are unrelated to work show you're interested in them. Ask about the weekend's golf tournament, how their children are doing in school, or whether they've seen any good movies recently. And remember to put down your device, maintain eye contact, and focus on the person in front of you. —Dottie Herman, CEO of Douglas Elliman, a real estate brokerage empire with more than $27 billion in annual sales
2. Earn it through your actions.
To me, being likable is earned by your actions. That starts with being present: putting away your phone, smiling, displaying positive body language, staying calm, asking thoughtful questions, being genuinely interested in the other person, and not passing judgment.
If you're a leader, you'll need to be incredibly patient. People are full of self-doubt. Your job is not only to be someone's boss but also to identify where they lack confidence and give them time to improve — like a great coach or loving parent. People often tell me, "Thanks for your faith in me, it took me a while to get there."
Most conversations are one-sided. By engaging with someone selflessly, you'll identify where they lack confidence and give them time and the skills to improve. You'll feel their gratitude and form a deeper, meaningful connection. When you help people on even the smallest scale, you become a better person. Be reliable and consistent — people will soon count on you! — Jessica Mead, co-founder of EpekData and BrandLync, divisions of Mead Holdings Group, Inc. Follow Jessica on Instagram
3. Be interested, not interesting.
Whenever you're chatting with someone, ask yourself who's doing most of the talking. If you are, you're not doing it right. Too many people only listen — waiting for the pause in conversation — so they can say what's on their mind. Instead, ask open-ended questions about what the other person just shared. Focus on being interested instead of being interesting. It's much easier, and you'll find that the other person is much more receptive to your ideas.
When I volunteered with a suicide hotline, I received calls from people who wanted to share their pain without being judged. They didn't expect me to have a solution — they just wanted to be heard. It's a natural instinct to suggest solutions when someone shares a problem, but that's not always the best approach. — Mike Peters, problem solver, entrepreneur and philanthropist; generated more than $1 billion in sales online; founder and CEO of the Yomali group of companies
4. Lead with authenticity.
Likability isn't just important in sales. You can only establish a positive company culture when you've won over your team. You accomplish that by leading with authenticity and being honest about both struggles and successes. If you are only self-deprecating or only self-promoting, your staff won't see you as authentic — and they won't see the whole picture.
When you lead with authenticity, you operate with grounded morals, positivity, self-awareness, openness to new ideas, and transparency. That cultivates a culture where your team can be vulnerable, creative, and flexible. This has been key to creating flow, building communities, and increasing yield for our teams. We've seen them resolve differences, put aside biases, and correct small issues before they become big problems, all with the company mission in mind. — Ryan Dossey, founder of Call Porter and partner at Stewardship Properties; owns nearly 50 rental properties across the Midwest
5. Be honest.
Some people try to hide their agendas behind feigned kindness or interest, but it never works. When your eye contact is jumping everywhere and you're dying to get to your big ask, people can see your motives. The more you try to get someone to like you, the more likely they won't. So, drop the mask.
My advice is simple: Be honest and authentic, and people will like you. This will bring you the greatest friendships, partnerships, and opportunities. It may also drive some people away — but you don't want those people around, anyway. — Khalil Rafati, founder of SunLife Organics, a homeless drug addict turned spiritual advisor for rock stars and billionaires; follow Khalil's adventures on Instagram and read his story:"I Forgot to Die"
6. Make an emotional connection.
One of the most potent mindsets for success is having humanity. The magnetic currency of transparently and genuinely loving people is unsurpassable because they can feelit and they knowit. Some of the ingredients that bridge humanity and human connection are positive consciousness™, gratitude, empathy, emotional intelligence, and social intelligence.
Empathy is the ability to feel what another person is feeling, while decoding their "state of mind" and "human condition." Effective empathetic communication deepens relationships, which in turn creates trust. Emotional intelligence is having the capacity to manage your emotions by being emotionally cognizant through practicing mindfulness, compassion, and kindness, while being apt to diffuse, moderate, or empathically influence others' emotions. Social intelligence is having the prowess of knowing yourself while knowing others and having intuitive social awareness, along with being able to navigate seamlessly through intricate, complex, and fluctuating social changes.
Curating likeability is as easy as being positive instead of negative. Have a joyful spirit of empowerment, rather than a sense of entitlement. Create value with your life and other's lives. Help change a person's life for the better. Be a great listener. Let others know of your gratitude and appreciation. Be trustworthy. Ensure that you are kind and respect others. Live life without taking things for granted. Display random acts of kindness like buying coffee, a meal, or a tank of gas for a stranger.
Having humanity quantum-leaps you to the front lines in business because people respond irresistibly, craving the connection. —Marina Rose, QDNA®, founder and developer of Quantum DNA Acceleration®, a revolutionary technique for quantum growth in health, life, and business; connect with Marina on Facebook
7. Give to others.
When you're starting out as an entrepreneur, it can feel wrong to share your expertise without getting paid for it. But you have to give to be truly likable — and thus, successful. So, share your wisdom regardless of what you'll get in return.
True givers genuinely care about others' success and share their wisdom unconditionally. For them, it's not about what someone can do for you, but what you can do for them. When you care about others' success as much as your own, others will respect and admire you. —  Craig Handley, co-founder and CEO of ListenTrust; read more about Handley: This founder trains his employees to quit
8. Generate trust by being vulnerable.
As a financial advisor, meeting with prospects involves asking private questions about income and assets, which can seem invasive coming from a practical stranger. As a woman in this male-dominated world, I have found that vulnerability has helped me grow relationships.
You don't have to be overly emotional. Simply mention times in your life where you can relate to what the other person is saying. By sharing personal stories, you build trust and get to know each other more quickly. This openness helps others see you as another human, not just a business person. —Amy Novakovich, co-founder and CEO of Nova Wealth Management, which serves businesses, families, athletes, and entertainers; the host of The Nova Wealth Show
9. Find common ground.
To be likable, emphasize shared values and traits. Listen and point out opinions you have in common with the other person. Show that you understand them.
Common ground doesn't have to be business related. You can find a connection in almost anything. Talk about the weather or a local event if you have to. This also works when you share negative traits, so you can transform a negative into a positive connection. — Guy Sheetrit, CEO of Over The Top SEO, which provides customized SEO marketing solutions for e-commerce, local, and Fortune 500 companies.
10. Don't forget subconscious communication.
Research confirms that what you say only plays a small role in whether others like you. What you subconsciously communicate through body language, eye contact, or vocal tonality is much more significant. Physical touch is especially powerful. Gently touching someone's shoulder when making a point or giving out a playful high-five can go a long way in developing a quick bond. — Jason Capital, White House top 100 entrepreneurs under 30, bestselling author, high-income coach, online marketing expert, and founder of High Status; connect with Jason on Instagram
Want to share your insights like those above in a future column? If you're an experienced entrepreneur, please get in touch here.
Want to suggest a future topic for these entrepreneurs to answer? Emailsuggestion@theoracles.com,and it's very possible we'll make your suggestion the focus of a future article!
Follow The Oracles on Facebook for more articles like this.