The Best (and Worst) Cities for a Budget Vacation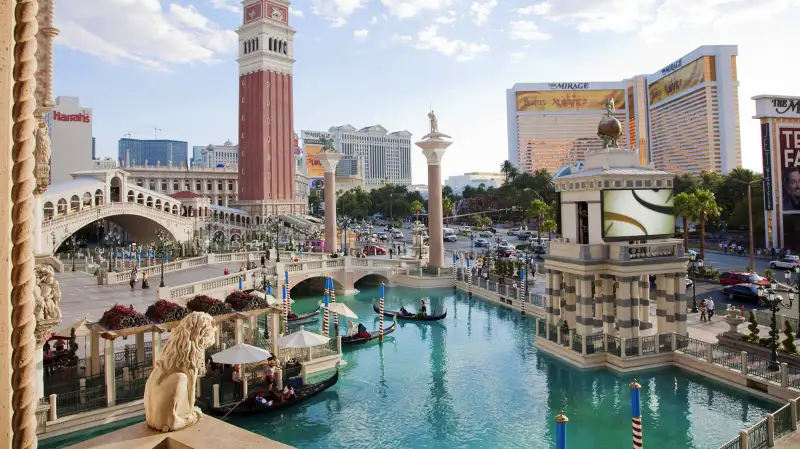 The Big Apple is the most expensive travel destination in the U.S., according to a new study by GOBankingRates. The least expensive? Las Vegas.
The site investigated 50 of America's most popular vacation cities and ranked their affordability based on budgetary factors like hotel prices, airfare, the cost of food and drink, and transportation expenses.
Vegas turned up a winner, thanks to an abundance of discounts and deals and cheap round-trip flights. Jacksonville, Fla., and Orlando took second and third places, respectively. After New York City—which has an average hotel rate of $200, according to the study—the most expensive cities are both in California: Santa Barbara and San Francisco.
Let's acknowledge that some of the cheaper cities are probably cheaper for a reason: Jacksonville and Detroit, for example, aren't generally thought of as major tourist destinations. Orlando, on the other hand, is—but, like Vegas, has a vast tourism infrastructure that keeps prices moderate. Denver and Albuquerque, meanwhile, both serve as gateways to magnificent Western landscapes, the raw material from which the quintessential American road trip is built, and yet both are among the 10 cheapest places to visit.
In other words, this list does include a bunch of cities that might be a surprise bargain to many travelers, and can be a good starting point for summer travel plans.
The 10 Cheapest Travel Destinations
1. Las Vegas, NV
2. Jacksonville, FL
3. Orlando, FL
4. Kansas City, MO
5. Detroit, MI
6. Albuquerque, NM
7. Grand Rapids, MI
8. Salt Lake City, UT
9. Memphis, TN
10. Denver, CO
The 10 Most Expensive Travel Destinations
1. New York, NY
2. Santa Barbara, CA.
3. San Francisco, CA.
4. Jersey City, NJ.
5. Honolulu, HI
6. Charleston, SC
7. Boston, MA
8. Los Angeles, CA
9. Miami, FL
10. Houston, TX