There Are Easily 20,000 Beers More American Than Budweiser's 'America'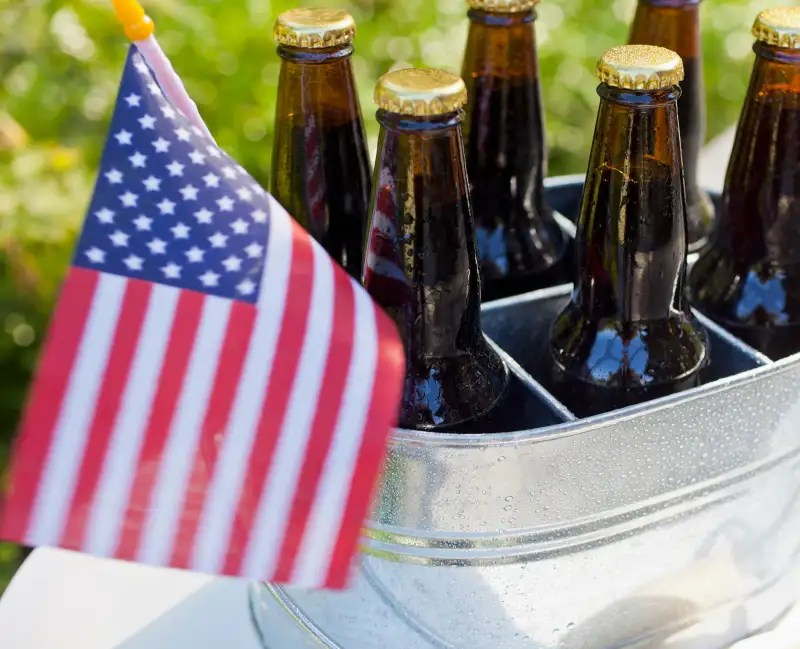 Getty Images—Getty Images
Wanna drink American? That's easy—and the selection of American brews has never been bigger or better.
Late last year, the number of breweries in America hit an all-time high, passing the old record, set way back in 1873, of 4,131 breweries—most tiny brewers that sold ale in just one community. According to the Brewers Association, there are currently more than 4,400 brewers in the United States.
And based on the very conservative assumption that each brewer sells at least five different kinds of beer, the Brewers Association told Money that its "safe estimate" is that there is a total of more than 20,000 truly American-made, American-owned beers available for sale in the U.S. right now.
Read Next: 10 Craft Breweries You Should Visit This Summer
Nearly every one of the top-selling brewing companies in the country is indeed based on these shores, including large old brewers like Yuengling, craft beer pioneers like Sierra Nevada and the Boston Beer Co. (maker of Samuel Adams), as well as thousands of smaller craft brewers. So if drinking thoroughly American beer is important to you, that's easy enough to accomplish.
Yet if you want to drink American, what you shouldn't be drinking, ironically, is the beer branded this summer as "America."
Starting on May 23, labels of Budweiser will substitute "America" where the Bud logo usually resides. The packaging switch will be in place through the summer and into the election season, marking "a new extreme in a shift toward patriotic corporate marketing, a trend boosted by Donald Trump's presidential campaign," as a Bloomberg story put it.
As many observers (including me) have noted, Budweiser is not an American-owned product. Since agreeing to a 2008 merger, the corporation that makes Budweiser—and Bud Light, Michelob, and maybe 200 other labels—is Anheuser-Busch InBev, a global firm based in Belgium.
If you want to drink Budweiser, err, "America" because you enjoy the taste, or you get a kick out of the packaging as an ironic marketing ploy, more power to you. But if you're drinking America because you think doing so somehow supports America, well, wake up to a sobering reality: The beer labeled America is not American.
Read Next: Why Right Now Is the Best Time in American History to Drink Beer
Luckily, though, there are 20,000+ other beers from 4,400+ other 100% American brewers out there in the market to choose from. Cheers!