The Busiest Airports This July 4th Weekend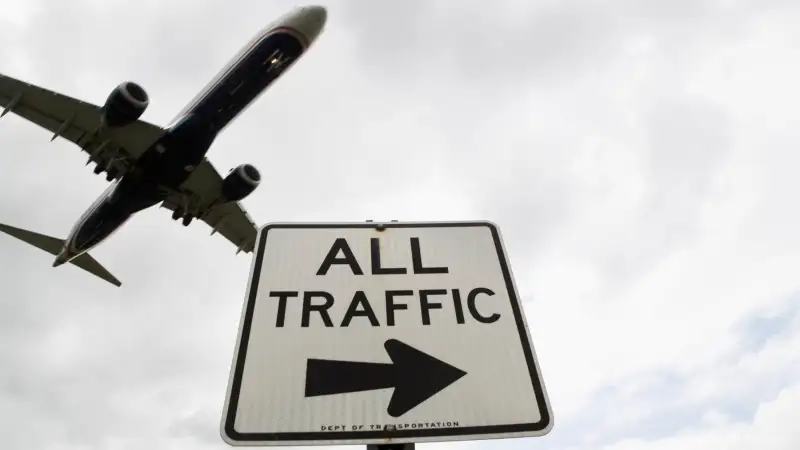 What's more American than apple pie? Airport security lines as far as the eye can see.
The Fourth of July is simultaneously one of the most popular and one of the most expensive weekends to travel. Airfare is only about 4 percent cheaper this year, but travelers will still be out in full force. So Hopper decided to analyze what this year's Fourth of July travel patterns will look like by calculating which airports will have the biggest influx of travelers arriving and departing.
Airport traffic, indicated by the size of each colored dot, is determined by the total number of passengers flying from and to that airport. Routes are shaded by the number of passengers flying that route. So airports that start redder and finish bluer have relatively more people departing than arriving; airports that start bluer and finish red have more people arriving than departing.
New York City, Chicago, and Washington D.C. far outweigh the competition when it comes to passenger traffic. In numbers, here are the busiest destinations for the Fourth of July, based on the number of airfare searches Hopper saw:
Are you headed to or from any of these airports? May want to get there early and prepare yourself for (very) packed airplanes.
This article originally appeared on Hopper.com. Hopper is a travel app that tracks and predicts airfare prices.