How to Watch All the TV You Want Without Paying a Cable Bill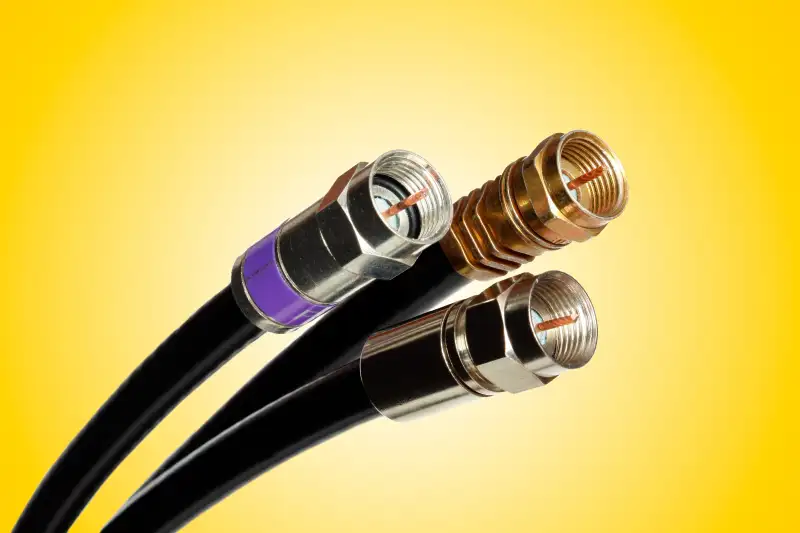 The notion of getting all the video entertainment you want without paying a massive cable bill—a.k.a. cord cutting—has gone from a tech-world fantasy to a viable mainstream option in what seems like a matter of months.
The reason? The recent emergence of new streaming services like Dish Network's Sling TV, which includes a sampling of the most popular "basic" cable channels, and HBO Now, the only streaming service to include HBO shows, has coincided with Amazon and Netflix coming into their own as producers of serious television. The result is that virtually every class of TV watcher can find most of what they need without paying a cable bill.
But with all this choice comes the challenge of understanding these new and unfamiliar services—and figuring out which combination of them would serve your needs at the lowest price.
One approach is to use one of the cord-cutting "calculators" at sites like The Verge and Slate, which allow users to pick out which services they're interested in and then tally up your savings relative to cable. These are useful, but they generally don't take into account a key cord cutting enabler: the ability to purchase shows a la carte through iTunes and Amazon, usually within a day of their original airing. This isn't new technology—iTunes has been selling television downloads since 2005—but it changes the streaming calculus because it means you can easily and cheaply plug any gaps in whatever bundle of streaming options you choose.
Another often-ignored cord cutting technology is the indoor TV antenna, the modern equivalent of the old-school "rabbit ears," which can cost under $10 and gives free access to network content. It's not on-demand (unless you shell out extra for a recording device), but for live events like the Super Bowl or the Oscars, having an antenna could be a lifesaver.
Read next: 7 Streaming TV Packages That Will Let You Cut the Cord For Good
In designing our guide, we took all of these factors into account and simplified things, designing five bundles of online television programing—one of which, we think, will suit just about any type of TV viewer. For each bundle, we show you the price, the projected savings compared to the 2014 average basic cable price of $66.61, and how many additional a la carte TV seasons (estimated $30 per show) you could buy before cable would be more cost-effective.
//static.apester.com/js/sdk/v2.0/apester-javascript-sdk.min.js
The Basic Cable Junkie
This option is for you if you like to follow the latest network and non-premium cable shows, like The New Girl, The Voice, The Flash, or Modern Family. Hulu Plus ($7.99 per month) offers current programs from FOX, NBC, ABC, the CW, as well as delayed or archived content from cable channels like Comedy Central and FX. You can add CBS shows, like Big Bang Theory, for another monthly fee of $5.99.
That still leaves a significant gap in cable content, which can be closed using Dish Network's Sling TV. Sling offers AMC (Mad Men, Walking Dead), TNT (Falling Skies), TBS (Conan), A&E (The Returned), and ABC Family (The Fosters), among others, for $20 a month.
Sling is a good deal for serious TV fans, but if you're not going to watch at least eight different shows on those channels per year, it's cheapest to just get your Mad Men/Walking Dead fix by buying individual seasons on iTunes or Amazon Instant Video. That strategy, ironically, is pretty much what Dish Network's chairman recommended back in 2012—before his company owned its own streaming business.
The Plan: Hulu, CBS All Access, Sling TV
Price: $407.76 per year ($33.98 per month).
Savings: $391.56 per year ($32.63 per month).
You could buy about 13 additional show seasons before cable becomes more cost effective.
The Prestige TV Grazer
First, the best TV moved from networks to cable. Now a similar transition is moving top talent from cable to the streaming world. Netflix ($8.99 per month for HD streaming) has House of Cards, Orange Is the New Black, and Unbreakable Kimmy Schmidt—all of which have received almost universal acclaim—and Amazon ($99 per year for video and a variety of other services) isn't too far behind with comedy Alpha House, crime drama Bosch, and the Golden Globe-winning Transparent.
Even if you're only going to watch a few of these shows, the only way to do it is with a subscription, so buying just the programs you want to see isn't an option this time. The same is true for another prestige network, HBO, which offers its shows exclusively through cable or a new $15 per month streaming option called HBO Now (unless, of course, you don't mind waiting months to buy the latest of Game of Thrones episodes on iTunes). With these three services in hand, you should be able to fill in any gaps with a few single-season purchases.
The Plan: Netflix, Amazon Prime, HBO Now
Price: $386.88 per year ($32.24 per month).
Savings: $412.44 per year ($34.37 per month).
You could buy about 13 additional show seasons before cable becomes more cost effective.
The Omnivore
This is the option for TV fanatics who want everything and the kitchen sink. We're talking network TV, cable shows, HBO, movies, and streaming exclusives, all on demand whenever you want.
Believe it or not, you can still have all this for significantly less than the price of cable. Even after subscribing to HBO Now, Netflix, Hulu, CBS All Access, and Amazon Prime Video, you'll still be more than $250 in the black. Don't care for Girls or Game of Thrones? You can replace the HBO option with Sling TV for $60 more per year ($5 more per month); about the same price as buying two individual TV seasons.
The Plan: HBO Now, Netflix, Hulu, CBS All Access, and Amazon Prime Video
Price: $554.64 per year ($46.22 per month).
Savings: $244.68 per year ($20.39 per month).
You could buy about 8 additional show seasons before cable becomes more cost effective..
The Serial Binger
If you have unpredictable tastes, but only focus on one show at a time, it might be most cost efficient to just buy all your television a la carte. For the price of a year of cable, the average viewer can buy 26 seasons of TV. Assuming these are all 45 minute shows with 14 episodes, that's almost 300 hours of content. If you can't ever imagine yourself watching more than that, then this plan is for you. Don't forget to grab a TV antenna for major live events like the Oscars or the Super Bowl, or if you just want the option of kicking back and watching prime time now and then.
The Plan: Indoor TV antenna
Price: $8.55 per year ($0.71 per month).
Savings: $790.77 per year ($65.89 per month).
You could buy about 26 additional seasons of television before cable becomes less expensive.
Sports Fans
If you want—or need—to see a significant number of your local teams' games, I'm going to stop right here. This is one area where streaming services can't yet fully deliver. Local games are generally exclusive to regional sports networks, and you'll still need cable for that. There's also the issue of some online services being a little more unstable than die-hard fans might like. Dish's Sling TV failed for many customers during this weekend's NCAA Final Four action, leading the company to issue an apology.
However, if you're a more casual sports fan or a supporter of an out-of-market team, cord cutting is still a worthwhile option. Sling TV—assuming it can hold up under the strain of future events—will give you ESPN and ESPN 2 in addition to a handful of basic cable channels for $20 a month, and for another $5 you can get even more sports options, including ESPN U, ESPNEWS, and the SEC Network. Add in an indoor TV antenna and you'll also have access to network sports.
For supporters of teams outside your local area, some sport-specific streaming options might also be attractive. Each major sports league offers some sort of online viewing option for somewhere in the neighborhood of $110 a year, with the caveat that local games are blacked out. (NFL fans can pay only $69.99 to watch any team they like, but must make do with replays.)
The Plan (option 1): Sling TV with sports package and an indoor TV antenna.
Price: $308.50 per year ($25.70 per month).
Savings: $490.82 per year ($40.90 per month).
You could buy about 16 additional seasons of television before cable becomes less expensive.
The Plan (option 2): Sling TV with sports package, indoor TV antenna, and one sport-specific streaming package.
Price: $418.50 per year ($34.88 per month).
Savings: $380.82 per year ($31.74 per month).
You could buy about 12 additional seasons of television before cable becomes less expensive.
You Might Also Like:
How to Trim Your Internet Bill After You Cut the Cord on Cable
3 Moves to Cut Your Cable Bill Right Now
6 Streaming Packages That Will Let You Cut the Cord For Good