Why No One's Worried About the Recession in Canada
Money is not a client of any investment adviser featured on this page. The information provided on this page is for educational purposes only and is not intended as investment advice. Money does not offer advisory services.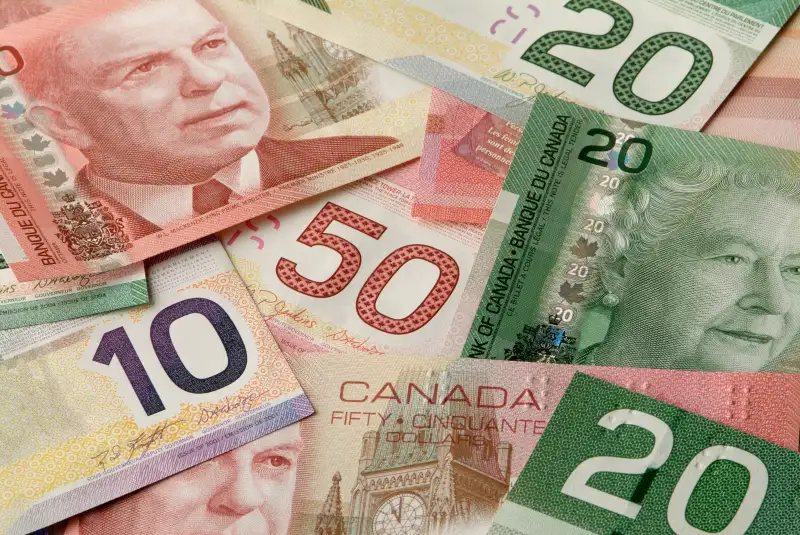 The Canadian economy is technically in a recession with two consecutive quarters of contracting GDP. However, the recession does not seem to be bothering most Canadian economists — or, for that matter, most Canadians. The sentiment was best summed up by a quote from Doug Porter, Chief Economist at the Bank of Montreal. "Best. Recession. Ever."
Why would a recession be treated in such a cavalier fashion? It appears to be atypical in several ways. Canadians have good reason for optimism based on other economic aspects.
First, the GDP contractions are quite small. First quarter GDP was revised downward to a 0.2% loss from a 0.1% loss, and the first estimate of the second quarter GDP also came in at a 0.1% loss (0.8% and 0.6% annualized respectively). Given the slump in oil prices and the energy industry, it's surprising the damage was not greater. The energy sector accounted for just under 28% of Canada's 2014 GDP in goods-producing industries, according to Statistics Canada (Statscan).
Further, while the previous five monthly GDP values showed contraction, the June reading produced a growth of 0.5%. Growth was broad-based and headed by the problematic oil industry, which posted its first gain in over seven months.
Other economic indicators defy the typical recession. Jobs are being created at a healthy pace, and consumer spending is still robust.
According to economists at Scotiabank, since oil and commodity prices began to crash in June 2014, the Canadian economy has actually added over 180,000 jobs. Statscan reported that 54,000 jobs were added in August even though the unemployment rate rose to 7.0%. Even that development was interpreted as good news, because the rise is due to more unemployed Canadians re-entering the workforce and raising the labor participation rate — a problem that the US has found difficult to shake.
In the words of CIBC Chief Economist Avery Shenfeld, "Sometimes a rise in the unemployment rate is actually something to cheer about." You have to love the Canadian attitude. Perhaps we can import some of their optimism to the US?
Meanwhile, consumer spending fueled by housing and big-ticket item sales were great enough that the economy would have grown in the second quarter if the energy sector were excluded.
The Bank of Canada expects the Canadian economy to grow slowly its way out of the recession, with 1.5% GDP growth in the third quarter and 2.5% in the fourth quarter. Given that oil prices probably will not recover during that time and the world economy is not looking much better, it is hard to foresee a faster growth rate.
Fortunately, the US economy is continuing to grow (despite the volatile stock market) and Canadian businesses are likely to prosper from that growth. US exports from Canada totaled $312.4 billion in 2014, and are on a higher growth pace for the first half of 2015.
One true downside of the recession that is being glossed over is the amount of debt. The Canadian savings rate has dropped to 4% from 5.2% at the beginning of 2015, and the rate of total debts of Canadians rose 4.9% in June, the highest year-over-year debt increase in over two years. Canadians seem to have concluded that the recession is a temporary oil-induced drop and will simply dip into savings to get by in the interim.
A recession with optimism... what a novel concept! And here we are in the US, continually edgy and nervous because of slow steady growth. Maybe it really is time to add some Canadian optimism to our import list.
More From MoneyTips: