How to Beat a Car Dealer at His Own Game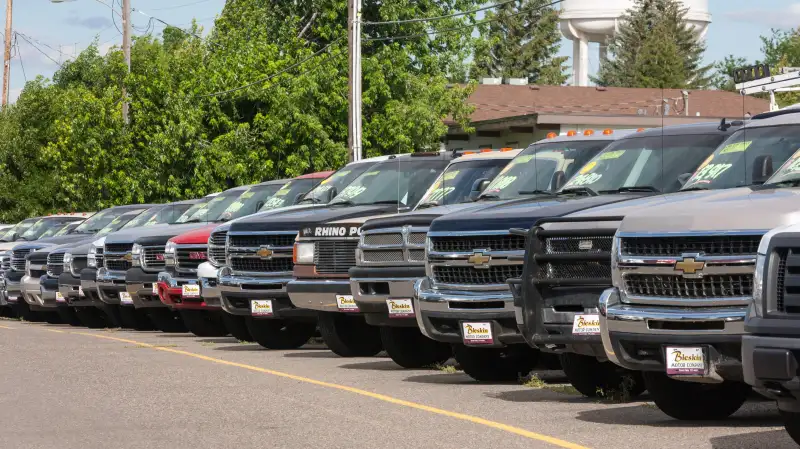 As consumers have gotten better at researching cars online, auto dealers have had to learn new tricks. Some have even gone on corporate retreats to Disneyland to get tips from the entertainment brand about winning over customers.
Given how persuasive some salespeople can be, you'll want to plan your negotiating strategy before you arrive at the dealership. When it comes to haggling, there's plenty up for grabs: According to Kelley Blue Book, the fair price for a new Toyota Camry is $2,000 less than the manufacturer's suggested retail.
Here's how to win before you ever set foot on the lot.
The scenario: You see an ad for a specific car at a great price.
You should: Call ahead and say, "I want to see if the 2013 preowned hybrid SUV is still available. It is? Great! Can you have it ready to test-drive when I get there?"
Why it works: Car dealers may advertise one car to get you to the lot and then avoid showing it to you so you buy a pricier one, says Philip Reed, senior consumer advice editor at Edmunds.com.
***
The scenario: You know what car you want, and you want to compare prices at different dealers.
You should: Send an email that says, "I'm looking for an out-the-door quote on the 2015." Then specify the trim, options, and color.
Why it works: If you call around, dealers may try to draw you into the shop without giving you the info you are looking for. By specifying all the details and making sure to get a price that covers everything, you'll be able to make apples-to-apples comparisons, says Joe Wiesenfelder, executive editor of Cars.com. And you'll have neutralized a salesperson's big advantage—the gift of gab.
Read next: 10 Life Hacks That Will Make You Richer