This Is Exactly How Much You Should Spend on a Great Bottle of Champagne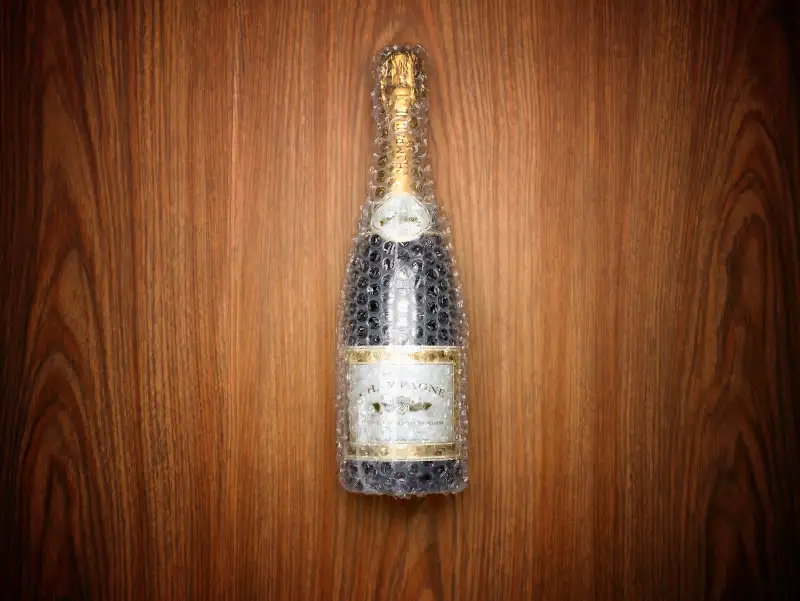 Fancy packaging and celebrity shout-outs may have you thinking you have to spend a wad to get a bottle of champagne good enough to impress your friends on New Year's Eve. Nothing could be further from the truth.
Sure, you can get away cheaply with sparkling wines like prosecco and cava, but if you want to ring in the holiday with a proper glass—the kind that comes only from the Champagne region of France— you can spend less than $50, in some cases a lot less.
On average, a retail bottle of Champagne sells for $44, according to the Guild of Sommeliers. The most affordable bottles are non-vintage (NV) Champagnes, which make up the bulk of the market. These are blends of grapes from multiple harvests.
A Champagne house will also make a vintage sparkler, with grapes from a single harvest, in a stellar growing year. These bottles, labeled with the vintage, are typically aged longer and cost more. Expect to pay at least $55 a bottle.
You can snag a nice bottle of non-vintage Champagne for between $35 and $48. A few good choices are Louis Roederer's NV Brut Premier ($47), NV Delamotte Brut Le Mesnil-sur-Oger or Champagne Pol Roger Brut Reserve ($40), and NV J. Lassalle Brut Cachet d'Or Premier Cru ($36).
As Money noted in our article about getting the best bubbly for your buck, how much you spend on a bottle often has more to do with the brand than what's in the bottle. A recognizable brand like Veuve Clicquot, say, or Dom Perignon can earn you cool points with party-goers and offers notable consistency, but a large part of the price you pay is going to support business costs like multinational marketing campaigns. With a smaller producer, more of the cost of the bottle is going directly into the quality of the wine.
Cheers, and happy new year!