A Flight to Cuba Costs Less Than $60 Right Now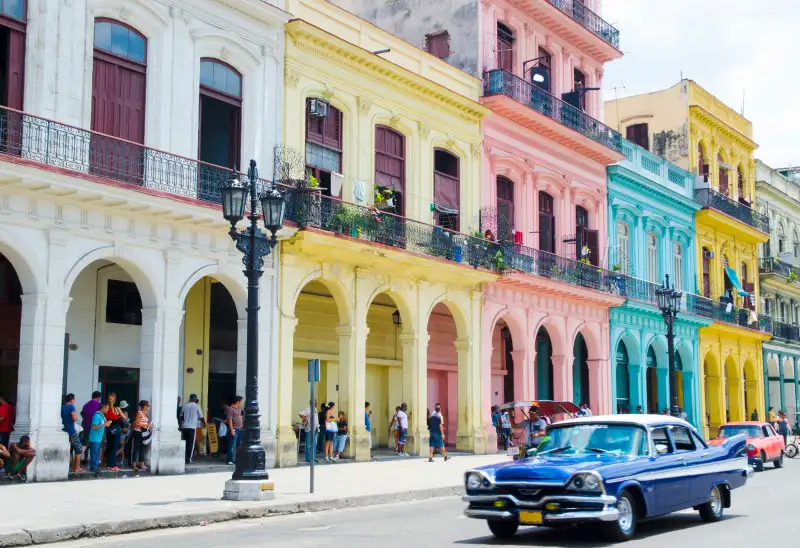 Danita Delimont—Getty Images/Gallo Images
A few short months after a mad rush by airlines to blanket Cuba with flights from the U.S., the number of departures is being scaled back due to weak demand. What's more, prices for the Cuba flights that remain are often phenomenally cheap—cheaper even than the supposedly short-lived promotional rates airlines rolled out when service was first introduced.
JetBlue, American Airlines, and other carriers enthusiastically jumped into the Cuba market in late summer, launching the first commercial flights there from the U.S. for the first time in half a century. Previously, the main way Americans traveled to Cuba was via charter flights, typically priced at $700 and up. But in early 2015, the Obama administration eased travel restrictions to Cuba for Americans, and eventually the government agreed to allow the reintroduction of regular commercial flights between the two countries.
Demand was expected to be extremely high, what with travel options to Cuba being so limited—and expensive—for decades. American Airlines and JetBlue introduced flights to the Cuban capital of Havana just last week, bringing their total number of Cuban destinations to six and four, respectively. Delta Air Lines joined the party more recently, launching daily flights to Cuba (Havana) for the first time since 1961 from Atlanta, Miami, and New York City on November 30. Low-cost Spirit Airlines entered the fray a day later, with two daily flights between Fort Lauderdale and Havana.
But it looks like traveler demand isn't keeping up with the newly ample supply of Cuba flights. Bloomberg reported this week that American Airlines—which has a key Miami hub, and has long prided itself on service throughout the Caribbean and South America—is cutting flights to Cuba. Starting in mid-February, American will scale back the number of daily flights to Cuba from 13 to 10.
Overall, low demand is the reason the airline is slashing service, but the explanations for why demand is so low are varied. They include concerns that communist Cuba, long cut off from the U.S. and its lucrative tourists, doesn't have the infrastructure in place to handle huge American crowds. Some may also be worried that the upcoming inauguration of president-elect Donald Trump, who has been an outspoken critic of normalized relations between the countries, will complicate Americans' plans to visit Cuba.
In any event, airlines are having an exceptionally difficult time filling seats on Cuba-bound flights. Naturally, this means it's an exceptionally great time for finding cheap seats on Cuba-bound flights.
Earlier this week, a JetBlue sale put freshly launched flights to Havana on the table for only $75 one way from Fort Lauderdale. Spirit Airlines is offering that same Fort Lauderdale-Havana route for slightly less, starting at only $72. A quick search also turned up flights between New York (JFK) to Havana on JetBlue in mid-January for as little as $102 one way, and the total for a round trip was just under $250 including all taxes and fees.
American travelers booking flights to an airport other than Havana can snag even cheaper fares. Southwest Airline's website is showing flights from Fort Lauderdale to Santa Clara, Cuba, for as little as $57 one way on midweek, non-holiday departures. And JetBlue routes from Fort Lauderdale to Holguin, Cuba, are going for only $54 one way in early January, or a total of just $114 round trip after all the mandatory taxes and fees are added in.