Gas Is Back Below $2 in These 3 States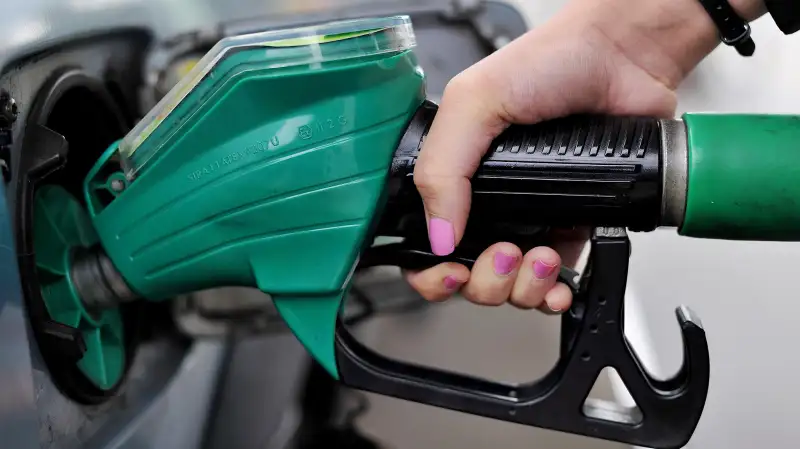 As predicted a few weeks ago, the era of sub-$2 gas prices has returned to certain parts of the country. According to the latest Fuel Gauge Report from AAA, the average price for a gallon of regular gasoline recently dipped below the $2 mark in three states: South Carolina, Mississippi, and Alabama.
Average prices for the nation as a whole have dropped for four weeks straight, hitting $2.33 as of Monday, down from $2.77 in mid-July and $3.40 per gallon one year ago at this time. The next states that will drop below the $2 mark will most likely be Louisiana, Tennessee, New Jersey, Arkansas, and Virginia, which are all averaging under $2.10 right now.
GasBuddy noted that drivers in some states are experiencing some especially large savings at the pump compared to last fall. Average prices are at least $1.20 per gallon cheaper right now than they were one year ago in Indiana, Hawaii, Michigan, and Connecticut. Meanwhile, more than 50% of all gas stations around the country are charging $2.25 or less per gallon, and GasBuddy is forecasting that prices will drop another 10¢ to 25¢ per gallon in the near future, as gas stations switch to cheaper winter blends of gasoline.
If anyone's as happy as drivers are with plummeting gas prices, it's the malls and stores that stand to benefit from consumers having some extra disposable income around this time of year. After all, many industry observers were excited about the possibility of consumers doing more holiday shopping roughly one year ago—back when it was a big deal that gas prices dropped below the $3 mark at gas stations.