5 Places Where Gas Prices Are Plummeting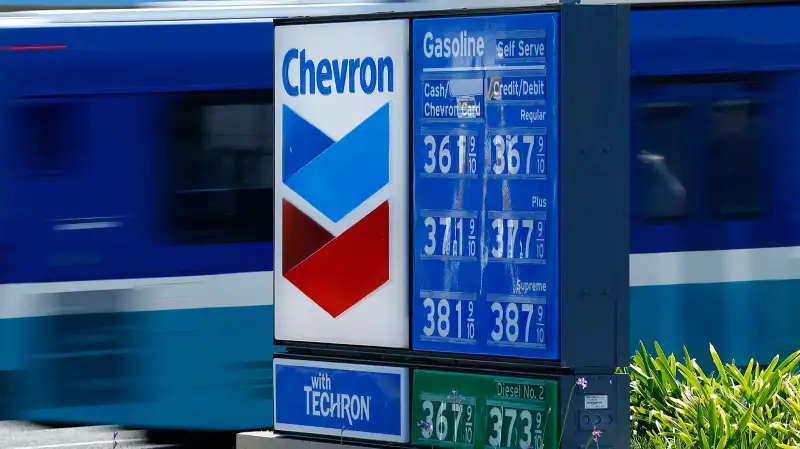 Mike Blake—Reuters/Newscom
Nationwide, the price of gasoline keeps inching lower. According to the AAA Fuel Gauge Report, the average of a gallon of regular was $2.710 as of Monday, nearly a nickel less than the average one week ago ($2.756).
"All but seven states in the U.S. saw a drop in gasoline prices over the last week," the researchers at the gas price-tracking site GasBuddy.com noted on Monday. More importantly, the trend for lower and lower gas prices is one that's expected to stick around for months: "It would appear that the latter half of the summer will bring cheaper gas prices than the first half while this autumn is shaping up to give this past winter a run for its money in terms of cheap gas prices."
Drivers in some parts of the country are the beneficiaries of a particularly pronounced price break lately. Here are five places where average prices have dropped by 10¢ or more over the past week.
Southern California: Mercifully, gas prices in Los Angeles and Orange counties decreased for nine straight days recently, together lowering the average price of a gallon of regular by about 12¢, according to the (Los Angeles) Daily News. The price dip followed an extraordinarily painful period for drivers, who watched prices at the pump spike by more than 50¢ in a single week, hitting more than $4.50 per gallon at gas stations in places like Beverly Hills and downtown Los Angeles.
Statewide, the average price for a gallon of regular as of Monday is $3.83, the highest in the country and over $1.10 more than the nationwide average, per AAA data. Still, analysts say California gas prices should drop regularly in the days and weeks ahead, as the supply has improved substantially.
Ohio: Prices at the pump have dropped dropped 17¢ per gallon, on average, in one week. The current average statewide is now $2.46 for a gallon of regular.
Kentucky: Prices dropped 12¢ in one week, according to GasBuddy, and now average $2.50 per gallon.
Indiana: The current average is $2.44 for a gallon of regular, representing a decrease of 11¢ over the past week.
Michigan: Average prices dropped by about 10¢ per gallon over the last week in Michigan, where prices at the pump have also decreased by at least 10¢ in each of the past three weeks.