Chili's Will Now Give You Free Chips or a Drink Every Time You Visit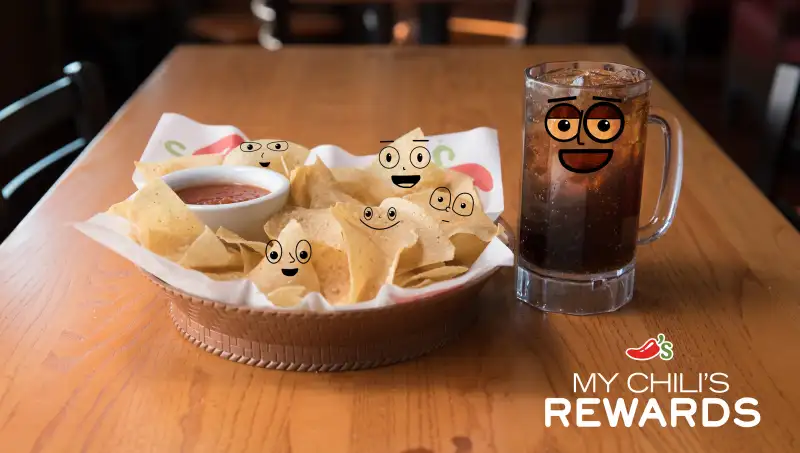 The Chili's rewards program now comes with a sweet and simple new perk.
Starting this week, every member of Chili's reward program—dubbed My Chili's Rewards—gets a choice of free chips and salsa or a free non-alcoholic beverage every time they go to the fast-food chain. All you have to do to redeem your Chili's reward is log in with your phone number at the tablet on your table, or let the tablet scan the promotion on your phone, using the Chili's mobile app.
There is no minimum spending requirement to get your free drink or chips and salsa, although you do need to join the My Chili's Rewards program. Chili's says that in addition to the new giveaways, available on every Chili's visit, members will continue to get personalized rewards—like free kids meals and free dessert on your birthday.
And if you don't feel like joining another rewards program, there is still at least one other way to get something for free at the restaurant Money recently ranked among the best chains in America. Right now, Chili's will give you free chips and salsa with any online order at participating locations.