Chrysler Expands Free Tuition Program to Include Employees' Families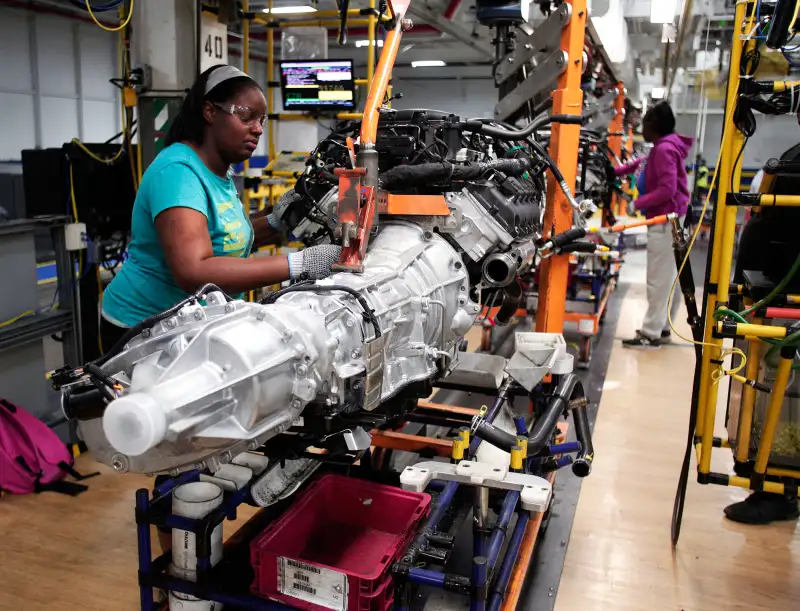 Bill Pugliano—Getty Images
In May, Fiat Chrysler Automobiles (FCA) made news by announcing it would offer all employees free tuition at Strayer University. On Monday it is taking the program a step further, expanding it to include employees' spouses and children.
While the program was designed as a recruitment and retention tool, a number of dealers said it would be more effective if it was available to family members of employees as well, said John Fox, director of dealer training for the U.S. arm of Fiat Chrysler.
The program is a partnership between FCA's corporate division, the for-profit Strayer University, and 2,600 locally franchised dealerships. The initial roll out included a few hundred dealerships in the Southeast. So far, about a third of those dealerships have signed up to participate. All employees who've worked at least a month are eligible, and they can choose to take online courses or attend class in-person on one of Strayer's 77 campuses.
Dealerships pay what Fox called a reasonable monthly fee to participate—about $1,000 for dealerships in major metro areas and $400 for a smaller rural one. Fox declined to say how much FCA is spending on the program.
Employees can work toward an associate, bachelor's, or graduate degree in any of Strayer's 34 academic programs. Roughly a fifth of their coursework will be customized to skills desired by FCA or tied to the broader automobile industry.
About 100 employees enrolled in courses in the first term after the program was announced, and just under 400 enrolled in second term, Strayer CEO Karl McDonnell said. Most are pursuing undergraduate business administration degrees.

For its traditional programs, Strayer charges $1,420 per course. The FCA Degrees@Work program covers all tuition and fees, including books, and it's not a reimbursement (like many other tuition benefit programs).
"There's zero out of pocket expense," McDonnell said. "All you have to do is sign up with your dealer and then you attend."
Tuition assistance programs have been around for a long time, but the improving economy and emphasis on higher education costs have led to a surge of new programs—and publicity for the companies offering them—this year. Starbucks' partnership with Arizona State University's online degree program has probably received the most attention. Last week, the coffee company announced that family members of veterans who work there also would qualify for four years of tuition reimbursement.
In June, Anthem Blue Cross and Blue Shield announced it would offer its 55,000 full- and part-time employees free tuition toward an associate or bachelor's degree through College for America at Southern New Hampshire University. McDonald's offers employees up to $1,050 in tuition assistance for community college courses, and Chipotle now will reimburse 90% of tuition, books, and fees up to $5,250 a year, according to Nation's Restaurant News.
Read next: The 40 Most Affordable Colleges for Low-Income Students