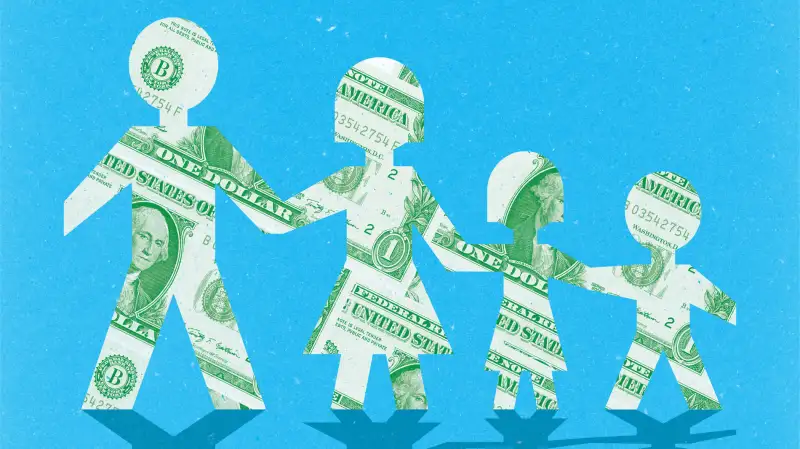 Q: "Can I collect unpaid child support from my ex-husband's Social Security?" — Carol
A: That depends on the kind of benefit your ex receives. If it's Supplemental Security Income (SSI), you're out of luck. But if he collects any other type of benefit, you can get the money you're owed.
Because SSI is considered a welfare benefit—rather than an earned Social Security benefit like retirement, disability, or survivor benefits, which individuals pay into over their lifetimes—the federal government does not allow this income to be garnished for child support payments, says Vicki Turetsky, commissioner for the Office of Child Support Enforcement.
For other Social Security benefits, however, if your ex is collecting and is either not paying child support or owes back support, you can request that your local Social Security office garnish those benefits. (In certain circumstances, you can also make a claim if an application for Social Security is pending).
In order for the agency to do this, you'll need to send an income withholding order issued by a judge. So you must go to court and prove that your ex has failed to fulfill his child support obligations.
If your children are still minors, you can apply for child support services offered by the state. The typical application fee is $25. This service will walk you through the legal process and is the "inexpensive route" to getting those child support funds, says Turetsky.
If your children are fully grown, you will need to hire a private attorney to help you go through the process—unless you applied for child support services when your children were minors, in which case you may be able to use the services.
Once your local Social Security office has this order, it will enter the data about your case into their database and begin withholding the child support payment, or a percentage of the total back child support that's owed, from your ex's benefit payments. If no benefit payments are being made, the garnishment order will remain on file, and those deductions will resume if he begins collecting again.
Under federal law, the Social Security agency can only withhold up to 65% of your ex's monthly benefit. It may be less depending on your state law and whether your ex is supporting another child or spouse. "The government also has the authority to take your ex's entire bank account; however, some states look at the overall financial circumstances of the noncustodial parent," says Turetsky. "This may be the only money he has to survive on."
If you cannot collect sufficient payments from your ex-spouse's Social Security benefits, your state's child support enforcement office may be able to help you get the funds you're owed by withholding the amount from state or federal tax returns also.