How to Find the Best Bank for You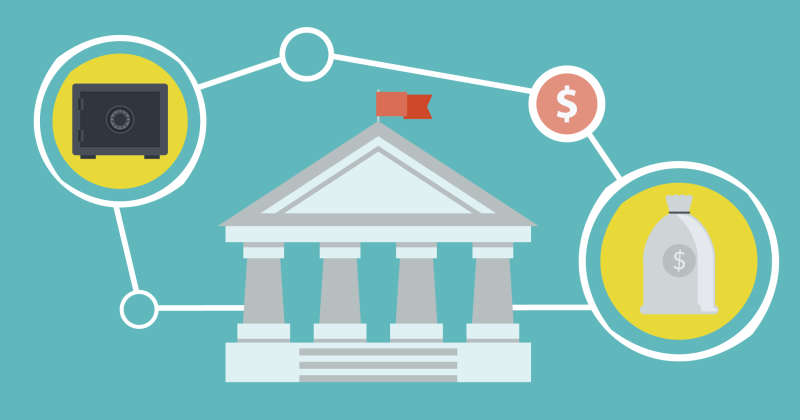 By Megan Leonhardt and Alicia Adamczyk
After suffering through years of rising fees and puny interest rates, banking customers are finally getting a break.
You now have more good choices than ever—not just online banks, which pay almost double the average checking account yield of their brick-and-mortar peers, but also a growing number of widely available credit unions, Money found in its annual quest to identify the best banks in the U.S.
And people are taking advantage. About 11% of consumers switched banks last year, up slightly from 2014, with moves to online banks leading the way, reports consulting firm Accenture. As credit unions have made it easier to join—15 of the 50 biggest now let you sign up with a one-time payment to an associated group— their membership has surged as well.
What's the best option for you? The answer depends largely on how much you stash away and the services you require. To help you compare offerings, Money evaluated the 75 largest U.S. traditional and online banks and the 50 biggest credit unions. We analyzed over 27,000 individual data points across about 800 separate accounts. Because even small charges quickly devour any interest you would earn now, we gave extra weight to banks that make it easiest to avoid maintenance, ATM, and other fees. "ATM fees increased yearly for the last 10 years, and overdraft fees have continued to rise for the past 17 years," says Bankrate's chief financial analyst, Greg McBride. We also assessed interest paid, customer service, and other factors.
Whether you want to pull up the stakes completely or are looking to add one account at a time, check out Money's winners to find the bank that best fits your finances.
---
FULL METHODOLOGY:
Money analyzed the 75 largest brick-and-mortar banks and online banks by consumer deposits—based on data from consulting and technology firm Novantas, publisher of FindaBetterBank.com—as well as the 50 biggest credit unions, selecting those you can join via a one-time payment to an associated group. Over about 800 accounts, Money gathered 27,000-plus data points, including account terms, ATM networks, branch hours, mobile-app features, preferential loan rates, and other benefits.
For Best Big Bank, Regional Banks, Online Bank, and Credit Union for Everyone, Money screened first for banks with checking accounts that let you avoid all maintenance and ATM fees with a balance of no more than $5,000. Of those, Money gave points for reimbursement of other ATMs' surcharges; interest paid on checking and savings; published J.D. Power customer service ratings, when available; loan discounts; geographic reach; and mobile apps.
In Best for Convenience, selections were based on geographic reach, ATM networks, and average branch hours.
Best Stand-Alone, Military, and Small-Business Accounts were chosen based on a narrower set of factors, including the ability to avoid maintenance and ATM fees, interest paid, low foreign-transaction fees, cash transaction limits, and other relevant benefits.