4 Most Outrageous Bank Fees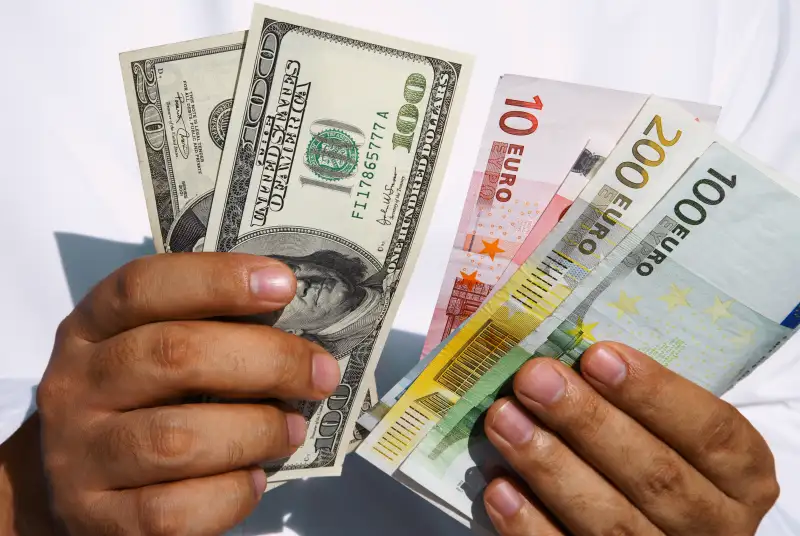 Rolf Bruderer—Getty Images
A bank account is supposed to be a safe place to keep your money. But these days, you risk losing more in fees than you gain in interest.
To pick the Best Banks of 2015, Money looked at 75 banks and found the ones with friendliest terms for various users. To get the best deal for you, you might need to compromise a bit: Someone who wants the highest yields might need an online-only account, and someone who wants branch service might need not earn as much interest.
However, we couldn't help but notice that some accounts were especially bad deals. Here are the fees that struck us as particularly outrageous.
Worst monthly account fee: $50 a month
HSBC's Premier Checking Account charges a $50 monthly service fee just for having the account, which can only be waived if you keep a $100,000 balance across your banking and investment accounts. Then again, you can only open the account if you have $100,000 at the outset.
If you do drop below that threshold, you don't get much for that fee: Balances over $5 only earn 0.01%. That's just $10 a year on a $100,000 checking balance. And if you change your mind about having the account in the first place, you'll pay another $25 if you close it within 180 days of opening it.
This $50 fee is way above the norm: The average maintenance fee for brick-and-mortar checking accounts is $14.89, and the median balance required to waive the fee is just $3,250. You can easily dodge maintenance fees entirely by choosing an online checking account: 62% don't have them (although only 11% of brick-and-mortar checking accounts are completely free).
Worst ATM fee: $3.50
Santander Bank's Flat-Fee Basic Checking Account charges a $3.50 fee every time you use an ATM outside of the bank's network. And remember, that doesn't include whatever fee the ATM operator may charge ($2.88, on average). Santander only has about 2,100 ATMs in eight Northeastern states, so this fee could be tough to avoid.
You shouldn't have to pay this much. The average out-of-network ATM fee is only $2.45 among the brick-and-mortar bank accounts that charge a fee. More than a quarter of brick-and-mortar checking accounts don't charge an ATM fee at all, and 64% of online banks don't either. Some banks even reimburse other third-party ATM operators' fees.
"At Santander, we have structured our ATM fees to ensure they are competitive and in line with our peers," a Santander spokeswoman says. And, she points out, other checking accounts at Santander offer lower out-of-network ATM fees (or none).
Worst foreign transaction fee: 4%, plus another $6 ATM fee, plus...
Again, Santander stands out in this category. All Santander Bank checking accounts charge a 4% fee whenever you use your debit card outside of the United States and most accounts charge a $6 fee any time you use an international ATM (except Santander ATMs in Mexico) and Puerto Rico. Need to make a transaction in foreign currency? Santander will take another 3% cut (in U.S. dollars).
Among all the banks Money surveyed, the average standard foreign transaction fee was just 2.23%.
Worst overdraft fee: The one you didn't know about
Thanks to a 2010 federal regulation, banks now have to give you the option to "opt in" to overdraft fees. Why would anyone do that? Because overdraft fees are usually billed as a service called "overdraft protection": if you don't have enough money for a purchase, the bank will gladly spot you the money -- in exchange for charging an overdraft fee, typically around $35. When given the choice, it's best to opt out of overdraft protection. If you don't have enough money in your account, your debit card will simply be declined.
Some customers of Regions Bank were not that lucky. This year, the federal government fined Regions Bank $7.5 million for charging overdraft fees without ever giving customers a chance to opt out. When customers with linked accounts were short on funds in their checking accounts, money was automatically moved from their savings account or line of credit -- and if that wasn't enough to cover the transaction, they were charged a $36 fee.
To Regions Bank's credit, the bank was the first to notice the problem. Regions Bank reported it to the Consumer Financial Protection Bureau and refunded fees to affected customers. But let this story serve as a reminder to make sure you've exercised your right to opt out of overdraft fees.
Here are Money's picks for the Best Banks of 2015-2016: