Picking a Bank Account: 7 Things College Students Need to Know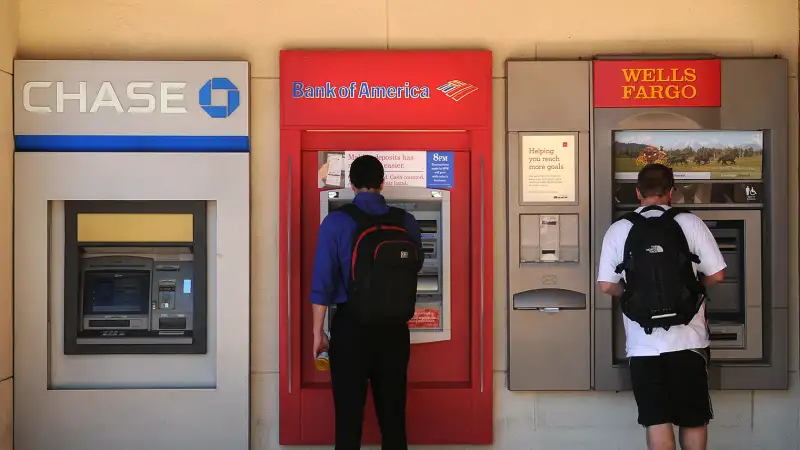 College season is nigh, which means that millions of freshmen from around the country will leave the snug confines of their childhood home for a room with a view of the quad.
For many 18-year-olds, this newfound freedom will also bring the first taste of financial independence. While some may already have savings accounts in place, most will have to set up new accounts as they leave home and manage day-to-day cash flow for the first time.
Parents may worry their children will stumble. After all, even adults make unnecessary banking errors all the time. But plenty of mistakes can be avoided with a little bit of planning and foresight.
College freshmen should consider the following seven rules before starting a relationship with a financial institution.
1. Focus on Free

Almost by definition, students don't have a lot of money—so they need to be especially conscious of fees that can eat away at what little funds they do have. MyBankTracker.com co-founder Alex Matjanec recommends looking for an account that has the following features: no monthly maintenance fee, negligible or no minimum balance requirement, free debit card, free ATM usage at your bank, free online banking, free check writing, and no money transfer fees. (One place to start looking is Ally, Money's 2014 pick for Best Online Bank.)
Check out the new Money College Planner
2. Mix It Up
Your checking and savings account don't have to be at the same bank, especially if you can receive a higher APY on a savings account elsewhere. You may have to go online to find the best deals, something that shouldn't concern most millennials who were raised on the Internet.
"Online savings accounts offer higher yields and lower minimum deposits while maintaining access to the money and the safety of federal deposit insurance," says Bankrate.com's chief analyst Greg McBride. (For savings accounts, Money recommends the Barclays Dream Account.)
Make sure you're comfortable transferring money electronically, however, otherwise you'll have to mail in any deposits. If your part-time job involves a lot of cash, for instance, you might be better off at a bank with brick-and-mortar locations.
3. Ditch the School Pride

You may be tempted to just go with the first bank you see near campus, or the one your university seems to endorse. Not so fast, though.
"Don't pick a bank or credit union just because your school has a relationship with them," says NerdWallet.com's Nico Leyva. "Make the decision after doing the research to determine what is going to suit your needs best."
4. Weigh ATM Convenience
A checking account is essentially a spot to store short-term cash—so when you need to access that money to buy stuff, you'll want to avoid ATM fees. You have a few options to consider.
Large national banks will probably offer a number of branches and ATMs from which you can access your cash for free. Just make sure that you're not being hit up for other fees on the account.
You can also look to regional or community banks with a strong presence near campus; these may have fewer fees than their too-big-too-fail counterparts. Unless you're sticking close to home, however, be sure that your parents can transfer money easily into this account without fees.
Another option is a credit union. "Many credit unions offer free withdrawals through a shared branching network that includes thousands of locations nationwide," says Tristram Coffin, CEO of Alternatives Federal Credit Union in Ithaca, N.Y. The Co-Op network, for instance, offers access through 30,000 ATMs from 3,500 credit unions.
Online accounts also tend to provide a number of free ATM transactions. But read the fine print; Ally, for instance, recently installed a cap.

NEWSLETTER: COLLEGE_PLANNERSign up for COLLEGE_PLANNER and more View Sample
5. Use Your Phone to Keep Tabs

Your phone can be a powerful tool for keeping an eye on your balance. "Using technology to monitor your account activity and available balances is a great way to be on guard against fraudulent transactions and also your best strategy to avoid costly overdrafts," says McBride.
Most bank apps also include other features, like mobile check deposits and real-time alerts that let you know when your account is below a pre-set limit.
6. Beware Overdraft Protection
While the name may sound prudent, overdraft protection is generally something that students want to avoid. Because such services usually bring high fees, you'll be better off simply sticking to a budget -- or accepting the embarrassment that comes with a declined transaction.
"Don't let anyone persuade you into overdraft protection," says Money-Rates.com's personal finance expert Richard Barrington. "Overdraft fees are very expensive, and in particularly college students should learn to do without overdraft protection so they develop responsible banking habits."
7. Think Ahead
If you're using a specially designated student account, be aware of any age restrictions. "Many student accounts have age limits, at which point the account converts into a standard checking/savings account with different fee structures," says Matjanec.
If you're going to get stuck with an automatic conversion, make sure the standard account doesn't come with onerous fees, high monthly minimums, or other undesirable traits.
Read next: 3 Secrets to Maximizing Your Credit Card Travel Rewards