Here's the Easiest Way for Millennials to Become Millionaires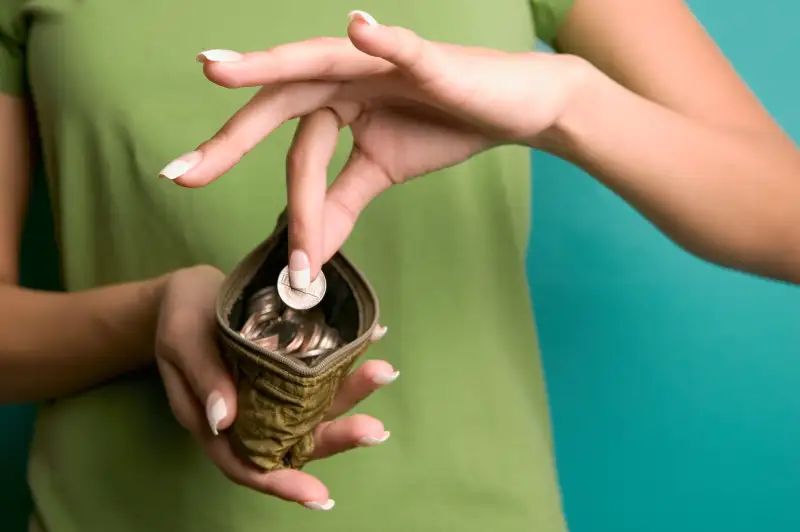 Millions of millennials have heard the message: Saving early and often is the key to long-term financial security. Nearly one in five saves 15% or more of every paycheck in a 401(k) plan, new research shows, which puts them on track to building $1 million retirement portfolios.
This finding should not take anyone by surprise. Millennials may be quirky, disinterested in a traditional career or formal marriage, and even annoyingly self-entitled. But they were at an impressionable age during the financial crisis and many took its lessons to heart. For a large segment, saving is part of their psyche—similar to their grandparents who came of age during the Great Depression.
Among older generations, a greater percentage save 15% or more, according to Fidelity Investments. Some 29% of Gen X-ers, for example, are socking away 15% or more. (This data comes from Fidelity's analysis of savings habits the 13 million 401(k) investors in the plans it administers.) But older Americans have higher incomes and less time to save. The urgency is particularly acute among boomers, who have beefed up savings late in the game.
An Early Start
But neither of those older generations began saving as early as millennials. Transamerica Center for Retirement Studies found that 71% of millennials eligible for a 401(k) plan participate and that 70% of millennials began saving at an average age of 22. By way of comparison, boomers started saving at an average age of 35.
Millennial super savers, as Fidelity calls them, are not necessarily high earners. On average, they make $73,000 a year. That's decent income but not nearly enough to make saving a slam-dunk. The average millennial in the Fidelity database earns $59,000 a year.
Super savers are putting away some 11% of pay, plus a 4% employer matching contribution, which is about twice the average for their generation. Their 401(k) balance, on average, is about three times that of the average millennial saver—$44,300 vs. $13,300. All of which puts them on an easy course to becoming 401(k) millionaires, Fidelity says.
What's their secret? To a degree, it's just that they have parents, co-workers or friends who have spoken to them about the importance of saving, says Meghan Murphy, director of workplace thought leadership at Fidelity.
Being a college graduate tends to lead to greater understanding of financial issues and wiser money decisions, other research has found. But Murphy says education, wealth, and other factors were not evident in her research. The super savers have been fortunate enough to have had someone talk to them about saving, and now they are taking charge of their financial life. Four in five actively enrolled in their plan and choose their own investments. "They are very hands on," Murphy says.
Aiming for 15%
Most millennials in a 401(k) plans got there through auto-enrollment and many simply stick with their default option—typically a low contribution rate of 3% and a target-date fund. Auto-enrollment, along with target-date funds, has been hailed as the solution to retirement security. But the Fidelity data show that these features do not go far enough. Only small percentage of plans automatically increase contributions, and few workers do it voluntarily, which means many are falling short in their savings.
That's not a knock on automatic 401(k) programs. Two-thirds of millennials would not be enrolled without them and half of all contribution increases are a result of auto-escalation, Murphy says. Meanwhile, target-date funds provide solid diversification. But to be a super saver and really prepare for retirement, all millennials should start now and work at getting their savings rate up to 15%.
A solid start is to make certain you are contributing enough to get the full employer match and then raising that level by one or two percentage points a year until you are saving 15%. This calculator will show you how quickly your savings level will get you to a million.
The surest way to make sure you reach your retirement goals is make your savings increases happen automatically. In many plans, you can simply choose an auto-escalation feature, and it all gets done for you. By making this feature more widely available, or setting it as a default, employers can help mint more 401(k) millionaires.