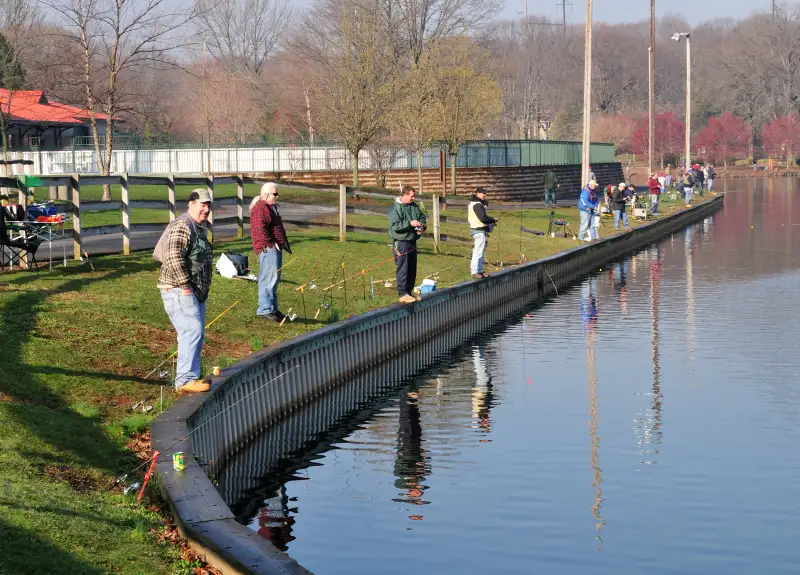 joel zatz / Alamy Stock Photo
| | |
| --- | --- |
| AT A GLANCE | |
| Population | 101,744 |
| Median Home Price | $315,000 |
| Property Tax | $8,536 |
| Unemployment rate | 4.5% |
| Commute time | 32 minutes |
Smack dab in the center of New Jersey, Edison is within about an hour's drive of New York City, Philadelphia, and the Jersey Shore. It's also a major commuter hub, where you can catch an Amtrak train at Metropark Station to major cities on the Eastern seaboard like Boston and Washington, D.C.
Roosevelt Park has every recreational activity, from basketball and tennis courts to an ice skating rink to daily plays put on by the local theater in the summers (admission: $5). The YMCA is also a popular gathering space among residents.
Edison ranks among the top 5 in Money's Best Places to Live in terms of diversity. The town is home to a large Indian population, many of whom have set up shop on Oak Tree Road, a hub featuring Indian restaurants, jewelry stores, and other businesses. The town also scores well in terms of education: Nearly 80% of students attend public schools within city limits. Edison is also within a stone's throw of the resources of Rutgers University and Middlesex Community College.
With median home sales of $315,000 in 2016, Edison is relatively affordable for New Jersey. Still, the population is affluent, with an average income of about $105,000. Major employers like John F. Kennedy Medical Center, Johnson & Johnson, and Rutgers University are within the city limits or nearby.
The drawback to Edison is that it doesn't have a strong sense of community, largely due to geography. The city is divided into northern and southern portions, and it lacks a traditional downtown area with shops and restaurants.