6. Highlands Ranch, Colo.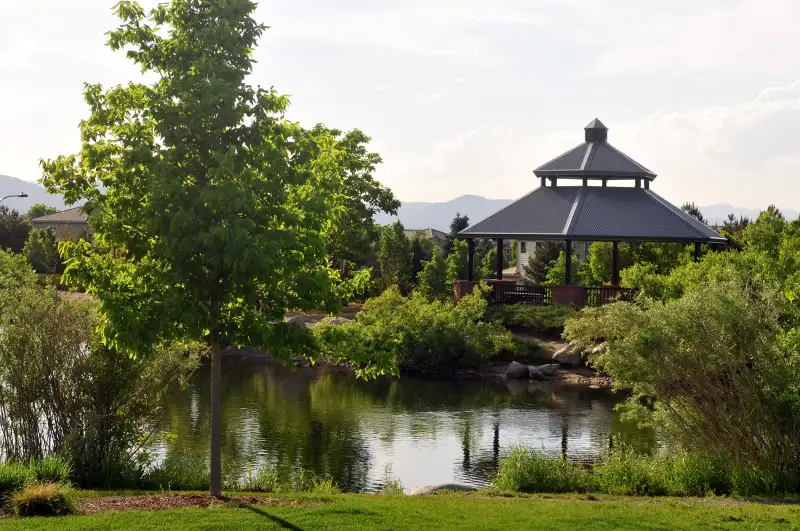 Courtesy of the Town of Highlands Ranch
why we love it
A snug town bursting with jobs.
| | |
| --- | --- |
| Population | 105,132 |
| Median Home Price | $410,000 |
| Property Tax | $2,466 |
| Unemployment rate | 3.4% |
| Commute time | 26 minutes |
Highlands Ranch is a bedroom community where residents sleep very well at night. In fact, they affectionately refer to their hometown, about 15 miles south of downtown Denver, as "the bubble" because crime is low, the schools are top-notch, and jobs are plentiful. UCHealth plans to build a $315 million hospital in Highlands Ranch by 2018, and two years ago Charles Schwab consolidated its Denver-area offices nearby. No place on our list is predicted to add more jobs in the next five years.
The bad news is that the sizzling job market has attracted an influx of new residents, who in turn have driven up real estate costs. The median home price is about $410,000. On the plus side: Highlands Ranch, a planned community, was founded in 1981, so the housing stock is relatively new. "You won't need to do a full remodel," says Bob Costello. Spoken like a true real estate agent.