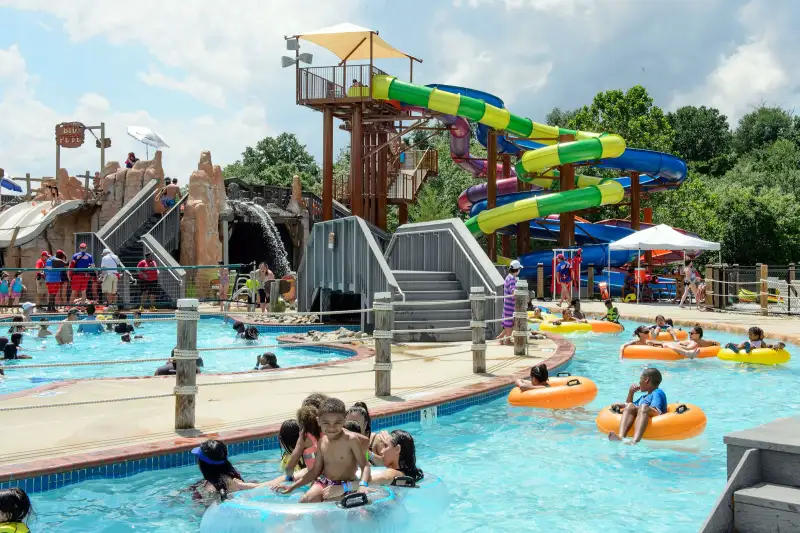 Courtesy of Visit Fairfax
It's hardly a coincidence that the average commute for a resident of Hunter Mill lasts 26 minutes — about as long as it takes to reach Washington, D.C. Jobs in and around the Beltway keep unemployment in the suburb low and income high: $151,000 for a typical family.
Life beyond the District limits, meanwhile, has its perks: Lake Fairfax Park, a massive expanse covering 476 acres, offers pedal boating and shoreline fishing that can help even workaholics forget the office. Plus, nearby mall Tysons Corner Center features restaurants fit for a date night or a family outing, as well as a movie theater where viewers can sip their favorite variety of Slurpee — or cocktail.
Frying Pan Farm Park, designed to preserve rural life as it looked in the middle of last century, hosts a summer outdoor concert series and camps for kids as young as 2. Children can enter one of the several private preschools or schools in town. Not that there's anything wrong with the local school district: On the contrary, it's among the best in the state. — Max Zahn