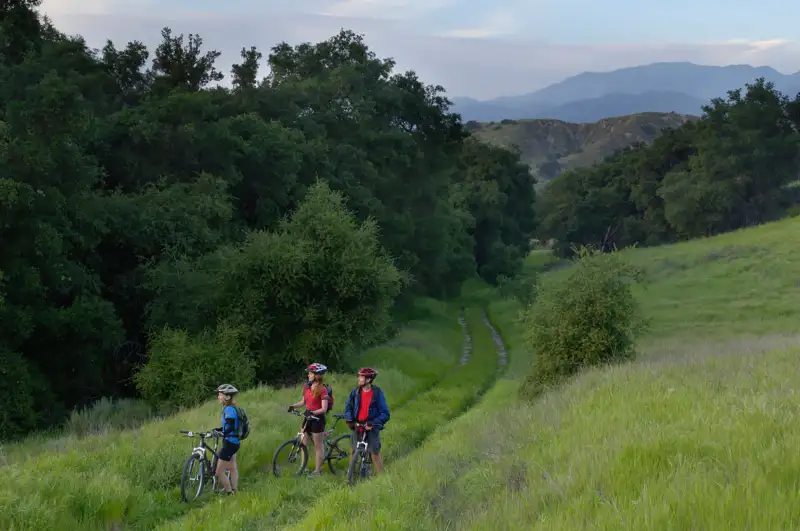 Courtesy of the Town on Irvine
| | |
| --- | --- |
| AT A GLANCE | |
| Population | 250,308 |
| Median Home Price | $725,000 |
| Property Tax | $6,900 |
| Unemployment rate | 4.4% |
| Commute time | 22 minutes |
It's no wonder people flock to Irvine; it boasts high-paying jobs, stellar public schools and a quick 10-mile drive to the coast. Plus, for 11 years running, the FBI has named this family-oriented Orange County city one of the safest in the country.
Irvine's neighborhoods – coined "villages" – were also designed with families in mind. Homes in each surround a neighborhood park, playground and pool, and you'd be hard-pressed to find anyone outside the pool on a hot summer day. On weekends, Irvine's bike paths are also busy; more than 350 miles of on- and off-street bike lanes connect all corners of the city.
While Irvine lacks a traditional downtown, the Irvine Spectrum Center, complete with a Ferris wheel and movie theater, fills the square as a shopping and dining destination. The Orange County Great Park, built on a former marine airfield, hosts a weekly farmers market and outdoor movie nights, in addition to its flagship attraction: a massive orange balloon ride.
With more than 200,000 jobs in town, Irvine has nearly as many jobs as residents. Employers range from the University of California, Irvine, the largest in town, to nearly 200 Fortune 500 companies. Plus, a rail system connects Irvine to commerce centers as far away as downtown Los Angeles.
Despite the slew of great jobs, it can still be tough to afford Irvine, as homes here are among the priciest in already-expensive Orange County. A single-family starter home will set you back about $750,000—though most single family homes cost seven figures. Irvine does have more condos and town homes than many nearby cities, but you'll have to move quickly scoop one up; they're a hot commodity among foreign investors.