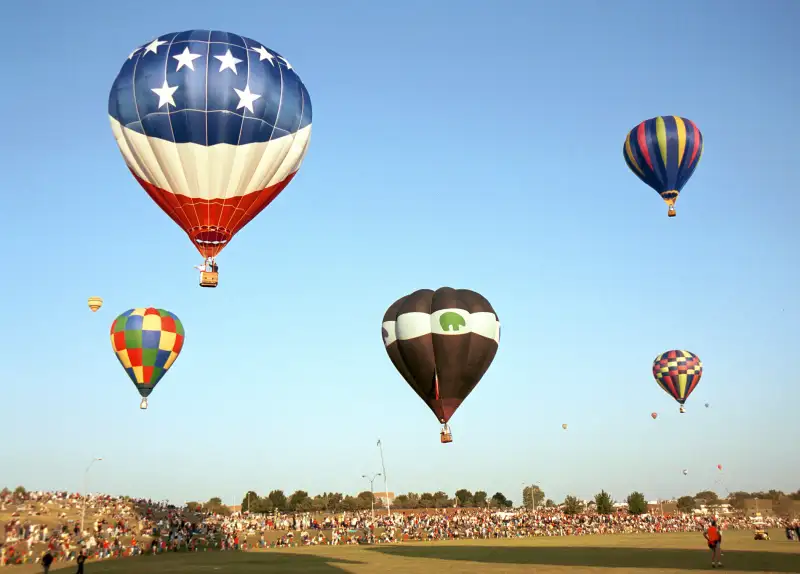 Nick Young / Alamy Stock Photo
why we love it
A corporate center with a small-town vibe.
| | |
| --- | --- |
| Population | 277,767 |
| Median Home Price | $301,848 |
| Property Tax | $6,066 |
| Unemployment rate | 3.6% |
| Commute time | 26 minutes |
What do you see when you look up at Plano's western sky? Lots of cranes—and the constellation of office buildings they're planting on the horizon.
Thanks in part to corporate tax incentives, Plano is already home to J.C. Penney and Frito-Lay, as well as a regional hub for Bank of America, PepsiCo, Cigna, and Intel. They'll be getting new neighbors soon, with Toyota moving its North America headquarters in next year and Liberty Mutual, JPMorgan Chase, and Fannie Mae importing part of their operations. With 200,000 jobs and another 20,000 expected within five years, Plano isn't just living up to its nickname, "A great place to do business." It's giving Dallas, 20 miles south, a run for its corporate money.
What makes Plano a great place to work is that it's also a great place to live and raise a family. It has the lowest crime rate of any Texas city and some of the lowest taxes in the region. On a $301,850 home (the median in 2016), the annual property tax is about $6,000.
Tre Wilcox moved from Dallas to Plano last year because he thought his daughter, Alexis, 15, would flourish right along with his cooking-class business. "Kids play in the streets until the lights come on," says Wilcox. "If Alexis forgets her key, the neighbors always let her stay in their house until I get home. There's definitely that sense of community."
That's even more remarkable given that many residents are, like Wilcox, new in town. Those transplants have helped make Plano remarkably diverse. About 43% of residents are nonwhite, and 80 languages are spoken in its well-regarded schools. Almost 95% of high school graduates pursue higher education. Last year, Plano High's robotics team even went to a world championship event.
While Plano has an eye on the future, it's also embracing its past. The city's Great Update Rebate program offers up to $5,000 for renovations to moderately priced homes 35 years and older. Down- town, which had lost much of its charm after World War II, is a destination again. Galleries and restaurants line the brick-paved streets, and there's a new outdoor stage in McCall Park. "We have 300,000 residents, but I'm always running into people I know," says Stacey O'Mahony, a middle-school teacher. "I feel like Plano is the largest small town in America."