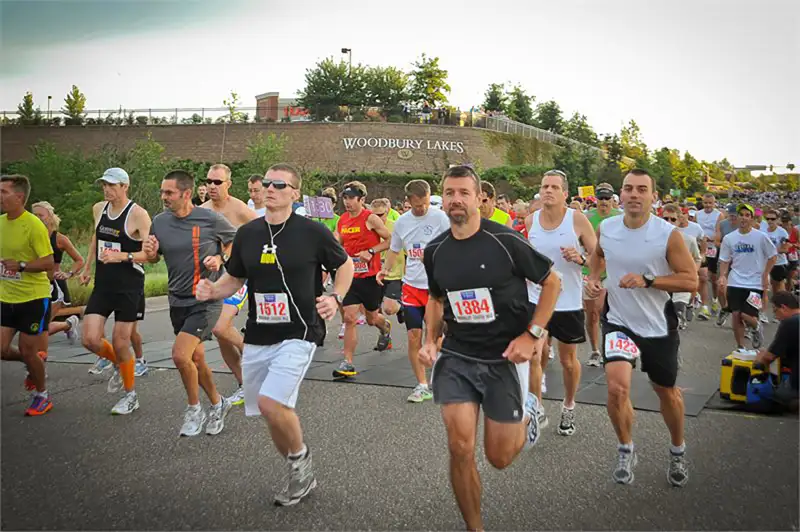 Courtesy of the Town of Woodbury
| | |
| --- | --- |
| AT A GLANCE | |
| Population | 67,696 |
| Median Home Price | $271,500 |
| Property Tax | $3,542 |
| Unemployment rate | 3.6% |
| Commute time | 29 minutes |
Woodbury is the ninth largest city in Minnesota, with a population of 67,696. That's up a whopping 46% from 2000. It's no surprise that Woodbury is growing, though—this community just east of the Twin Cities offers plenty to do, a diverse population, varied housing stock, and easy access to a number of good jobs. And even though growth in Woodbury has skyrocketed, this planned community has been smartly developed according to a master plan that's about 75% complete.
Most recently, Woodbury spent $22 million to upgrade its Bielenberg Sports Center, one of the largest multi-use sports centers in Minnesota. The state-of-the-art facility includes two indoor ice arenas, an outdoor recreational ice rink, a 90,000-square-foot indoor field house, 36 outdoor athletic fields. and more. And it's not just for the sports-minded—the center hosts family celebrations on special occasions like New Year's Eve and was also home to the Feed My Starving Children mobile pack event, during which 20,000 volunteers from the community gathered for a record-breaking meal-making drive for the needy.
The city is also home to a thriving health and wellness industry; Anytime Fitness just built its corporate headquarters there, while a number of orthopedic clinics and other health care facilities draw jobs and patients alike. And 3M is just a stone's throw away in neighboring Maplewood, making it an easy commute for many who live in town.