The Wealthiest U.S. Universities Got $26 Billion Richer Last Year
Money is not a client of any investment adviser featured on this page. The information provided on this page is for educational purposes only and is not intended as investment advice. Money does not offer advisory services.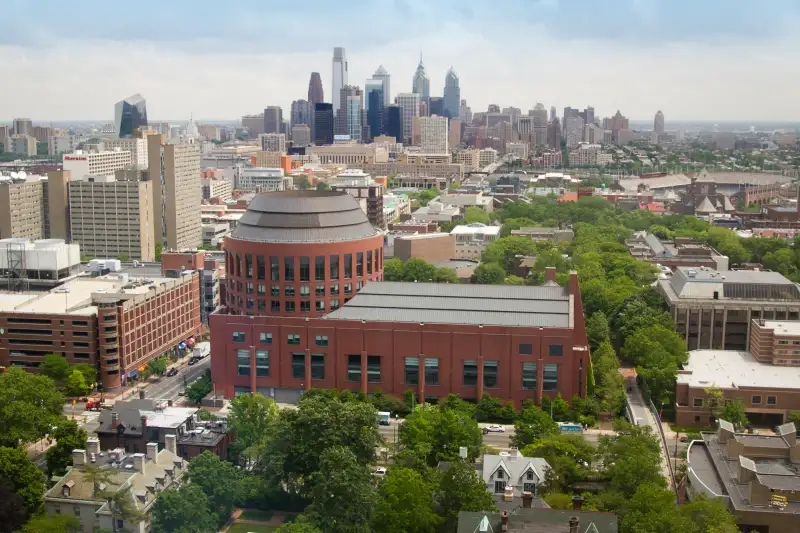 courtesy of the University of Pennsylvania
The wealthiest 25 colleges got a combined $26.3 billion richer last year.
That growth in their endowments was helped by a year of healthy investment returns. The average investment return for fiscal years 2017 was 12.2% after fees, according to the annual NACUBO-Commonfund Study of Endowments released Thursday.
And yet the report's tone was far from rosy. Endowment returns have been volatile in the past decade, pinging up with double-digit returns one year before dropping to negative or flat returns the next. That's brought the 10-year average investment return to 4.6%, down from a 10-year return of 5% last year.
Colleges generally aim for a long-term average of about 7% to support annual spending and management fees for the foreseeable future.
"It's a tale of time periods," says Keith Luke, managing director of endowment management firm Commonfund, in noting how one- and five-year returns were strong while three- and 10-year averages were weak.
Beyond investment returns, college endowments also face other challenges.
Officials from both Commonfund and NACUBO (a organization of college business officers) expressed concern that the recent tax overhaul could reduce the incentive to donate to nonprofit organizations such as college endowments. (You can get a tax break for charitable donations, but only if you itemize—and given the new larger standard deduction, fewer families are expected to itemize their taxes.)
The new tax law also imposed another cost on some of the wealthiest endowments, requiring them to pay a 1.4% tax on their investment earnings. That new tax affects only private colleges with endowments worth more than $500 million per student—currently about 30, or fewer than 5% of the colleges in the study, although that number is expected to grow in coming years.
These concerns, it should be said, affect only a fraction of U.S. colleges and universities. There are more than 2,000 four-year colleges in the U.S., a majority of which don't have endowments. (And very few two-year schools do.) And of the roughly 800 colleges that participated in the new report, 44% have endowments worth less than $100 million; the median size is about $128 million.
Yet at wealthy universities, endowments are an important money source. The 97 American colleges and university systems whose endowment funds top $1 billion used their endowments to cover an average 12% of their operating budget, according to NACUBO. Nearly every one of those endowments grew in market value between July 1, 2016 and June 30, 2017, with one-year growth ranging from 0.4% at Texas Christian University to 26% at Carnegie Mellon. Changes to endowments' market value, as assessed by the report, include investment gains or losses, as well as management fees, withdrawals to support the operating budget, and new donations or gifts.
Last year's strong investment returns were buoyed most by domestic and global stocks, which had average returns of about 18% and 20%, respectively. Larger endowments saw bigger relative gains in the past year, thanks to their heavier allocation in so-called alternative strategies such as private equity, hedge funds, venture capital and natural resources, the report found. (Such strategies served many big endowments poorly in the preceding year, when overall returns were down.)
About two-thirds of colleges in the report increased the amount they spent from their endowment, with a median dollar increase of 6.5%. Colleges with larger endowments were more likely to increase their spending dollars.