All the Best Online Tools for Your College Search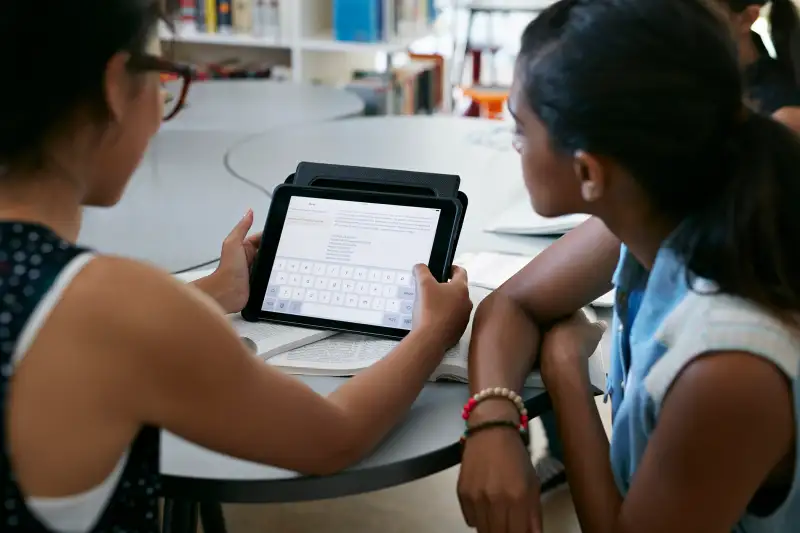 Klaus Vedfelt—Getty Images
Between prepping for standardized tests, researching colleges you'd like to attend, and writing application essays, applying to college requires a mountain of work. Investigating which of the many available websites and tools will simplify the process shouldn't require yet more homework.
That's why Money compiled this short list. In addition to Money's own Best Colleges finder tool and overall rankings, here are the best calculators, search tools, and application organizers from around the web.
College Data
As the name implies, this website has up-to-date data on admissions, financial aid, and academics at thousands of colleges. Much of that you can find elsewhere online, but College Data truly stands out with its admission and financial aid trackers.
The admissions tracker shows you the academic profiles of students who were admitted and rejected at colleges on your lists. The financial aid section, meanwhile, shows awards from real financial aid letters—so you can compare, for example, how your GPA stacks up against other students who received large merit scholarships.
College Majors 101
What you study in college can be as important as where you go—and it's helpful to have an idea what you want to study when you're deciding where to apply. But with hundreds of majors to choose from—including dozens that the average teenager may not have even heard of—it can be a challenge to find the right path.
This website provides information about careers that are possible with different majors, and the type of courses that are required. Users can also watch major-related videos made by various colleges, as well as search for related student associations and industry publications. Start exploring majors at the same time you start exploring colleges (or even earlier).
College Results Online
One of the most important indicators of college quality is graduation rates, and this website will let you look up graduation rates for different populations of students as well as compare the rates of different colleges. The site displays results broken down by race, gender, and income. It automatically groups colleges that enroll similar populations of students, or you can create your own comparison group.
College Results Online is run by The Education Trust, a non-profit organization that advocates for underrepresented minorities and low-income students.
College Scorecard
The federal government's college search tool is based off a trove of college data that can help you compare costs, graduation rates, and alumni success for two- and four-year colleges.
Data in some sections is limited only to students who've taken out a federal loan or received a Pell Grant—that means at some campuses where few students use federal financial aid, the numbers may not be representative. (You can see the share of students who borrow on each college's profile.)
Get Schooled
You know Mary Poppins' old trick about the spoonful of sugar? This website uses gamification to teach high schoolers about the college admissions process. Students earn points toward rewards—like backpacks or calculators—as they prep for standardized tests or learn about financial aid forms.
This site was set up by a nonprofit group working to boost college enrollment among underserved populations, but it's a helpful resources for students from all backgrounds.
Naviance
This tool is (in)famous for its scattergrams, which students and parents find both helpful and nightmarish because they can indicate a person's chances of getting into a certain college. In addition to showing how previous applicants from your school did, Naviance helps you keep track of deadlines, put together a resume, explore your options and more.
It's not perfect—no tool is—but it's popular, with about 40% of high schools using it. And research has shown that Naviance's scattergrams boost applications. See if your school, district or local college access nonprofit has a license. Check it out, but don't let it consume you.
Niche
Like many college search websites, Niche has its own college rankings and a list of scholarships—yet what really sets the site apart is its extensive universe of student reviews. Current students are a vital source of intel when evaluating colleges, and Niche gives you a way to hear from them even if you can't wander the quad after a tour.
Payscale's College Salary Report
Payscale's annual report delivers the average early and mid-career earnings of graduates of roughly 2,600 two- and four-year colleges. Salaries are self-reported by alumni, so the numbers aren't scientific, but Money has found that they generally track the numbers published by the federal government in the College Scorecard.
Students can use the tool to find the most common jobs or salaries associated with certain majors—or you can look at, say, the colleges whose engineering majors earn the most vs. the colleges whose education majors earn the most. This is especially helpful, as your major is one of the most important factors affecting your future earnings.
Scholly
Money covered Scholly, a mobile-friendly scholarship search engine, earlier this year. Founded by Christopher Gray, a previously homeless high schooler who won $1.3 million to cover his own college costs, Scholly helps students find scholarship opportunities. It also has an editor that helps clean up your essays and an AI feature that solves math problems. Sign up for free here.
Student Loan Repayment & Affordability Calculator
Experts often recommend that you not borrow more for college than you expect to earn in your first year after graduation. Borrowing guidelines also advise students to forecast out their future monthly payments to ensure they're manageable.
Of course, both of those take a bit of research and math—but this calculator, from 1st Financial Bank, can help. Users can input specific loan and salary amounts or use averages (for the salaries, these are national starting salaries based on major). The calculator also takes into account where you plan to live, to show you how much money you'll take home after taxes and how much of that will go toward monthly student loan payments.
Social Media Groups
These groups are not, strictly speaking, a tool, but they can be a useful resource during your college search and application process. On Facebook, Money's favorites include Grown & Flown's Parents group and Paying for College 101, hosted by Road2College. On reddit, we like /r/ApplyingtoCollege. To be clear: these aren't groups that are staffed by college admissions or financial aid insiders. But the forums have tens of thousands of members, most of whom are parents of high school or college students. The discussions hold an abundance of first-person experiences, and the pages can be great ways to find new schools and learn how other families approach paying for college. If nothing else, they'll reassure you that you're not the only one with questions.
Do you have a suggestion for a tool we're missing? Email us at college@moneymail.com and we'll check it out.