4 in 10 Parents Saving for College Are Making This Really Expensive Mistake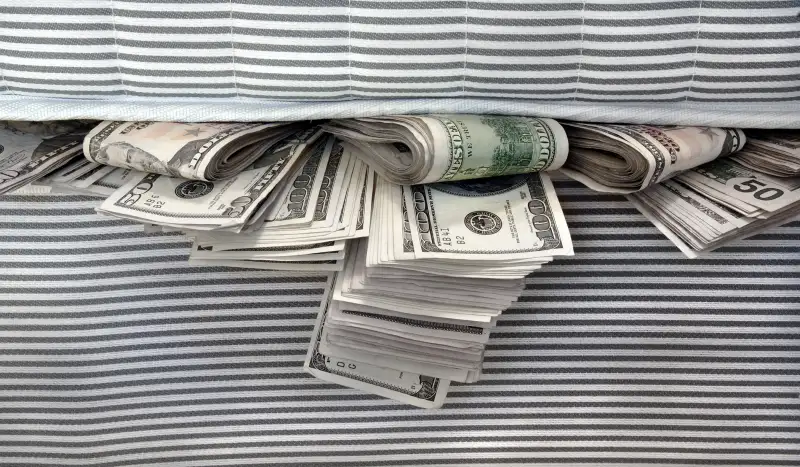 Jill Battaglia—Getty Images/iStockphoto
More parents are saving for college, and they're saving more than they have in previous years, according to a report published Wednesday.
That's the good news.
The bad news? The majority of those parents aren't saving their cash in the most efficient way possible.
Four in 10 parents say they're using a checking account to hold their college savings, and six in 10 report using a plain old savings account, in Sallie Mae's annual How America Saves for College report. In fact, more than 40% of all college-savings dollars are held in low- or no-return vehicles such as checking accounts, savings accounts, or certificates of deposit.

NEWSLETTER: COLLEGE_PLANNERSign up for COLLEGE_PLANNER and more View Sample
We certainly don't want to criticize anyone for saving for college. After all, saving anywhere is better than not saving at all.
But there's a serious downside to stowing your money in a checking or savings account over the long term. Interest rates in those accounts are negligible—less than 0.1% for most checking accounts and less than 1% for savings accounts. That means the money won't even keep up with the pace of inflation, let alone the average 3% that tuition climbs each year. And that makes the already tough job of saving for your children's college even tougher.
Parents would have a better chance of meeting their savings goal if they put their money in a 529 college savings plan.
Consider this scenario: Most families start saving for college when a child is 7 years old, according to the Sallie Mae report. If you did that and put away $100 a month for 11 years in a savings account earning 1% interest, you'd have about $13,900 when junior was ready for college. But if you put the same amount of money into an investment account that earned an average 5% annually, you could have more than $17,000, a difference of $3,000. Plus, in a 529 plan, your money would grow tax-deferred and your earnings would never be taxed if you use them for qualified educational expenses.
Read more: The Right Way to Invest For College
On the bright side, the share of parents using 529s is slowly climbing: 37% reported doing so this year, up from less than 30% the previous three years. That said—529 accounts do have some drawbacks, and there's one in particular that may be keeping parents away: If you want to spend the money you put in a 529 account on anything but approved higher education expenses, you have to pay a 10% penalty.
In fact, of the parents in the Sallie Mae survey who said they were putting their money in a savings or checking account, more than 40% said they'd use the money for college if necessary, but they weren't fully committing that money to college.
"That flexibility is a key driver for why some folks may save in a savings account and not a 529 account," Sallie Mae spokesman Rick Castellano said.
Overall, Sallie Mae officials said the survey findings were positive. The average amount parents reported saving for college $16,380, was higher than in previous surveys: $10,040 in 2015 and $15,346 in 2014. That likely reflects a broader optimism about the economy, said Julia Clark, senior vice president at Ipsos Public Affairs, which conducted the survey for Sallie Mae.
Of the parents who weren't saving for college, nearly 60% cited a lack of money as a reason, including 68% of low-income parents and 38% of parents earning more than $100,000.
About a third of parents who weren't saving said it was because they expected their child to get enough financial aid to cover the cost of college, including 39% of families earning more than $100,000. That's likely a pipe dream. Less than 1% of students get a truly full ride to college, according to research by financial aid expert Mark Kantrowitz.
The survey is based on self-reported data from online interviews of about 2,000 parents.