11 Top College Scholarships for African-American Students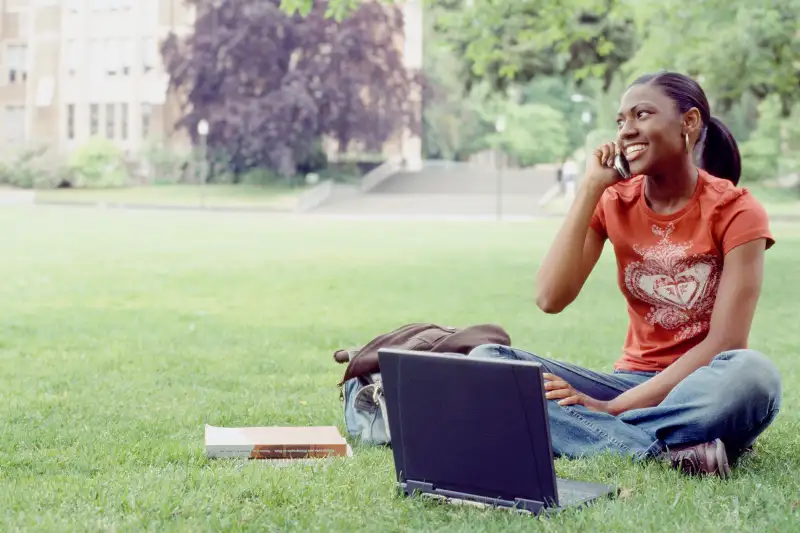 Each year more than $3 billion in private scholarship money is awarded to help students pay for college.
But that doesn't mean winning a scholarship—especially a lucrative one—is easy. Students who do win scholarships generally apply for as many as possible, especially any award that's targeted to recipients with a characteristic they possess.
For African-American students, that includes minority-targeted scholarships, which often aim to help underrepresented minorities access certain academic fields and increase campus diversity. The scholarship search site Unigo lists 18,000 scholarships for minorities, with $94 million available.
Where do you begin your scholarship search?
Below we highlight 11 scholarships that are especially generous and have the potential to reach the greatest number of African-American students. But because these are some of the biggest and best-known scholarship programs, they're also among the most competitive. So in addition, be sure to look for local community scholarships, niche scholarships offered in your field of study, or awards from your particular college. For example, many local YMCAs help students in their Achievers programs find and apply for scholarships; some local Ys also sponsor their own scholarships. Hyatt Hotels gives more than 20 $2,000 awards each year to minority students studying hospitality management. And Rice and the University of Virginia both have large diversity scholarships.
We also recommend searching at general scholarship sites such as Fastweb.com and Finaid.com, through the College Board and through the UNCF, which manages dozens of scholarships. Don't stop after you enroll in college, either. Many scholarships are intended for current college students or upperclassmen. The subscription version of the Money College Planner website also has a scholarship search tool with a database of many thousands of scholarships.
Most scholarship due dates for the 2016-17 school year have passed, but these are annual scholarship funds and each listing has a link to more information.
Amount: 50 awards of $25,000
Details: Applicants must be either high school students planning to enroll full-time or current undergraduate students. Special consideration is given to underrepresented groups, including first-generation students and minorities. Recipients must enroll in one of about 20 majors focused on engineering, technology, design, or other programs of study related to the automotive industry. The scholarship is renewable for up to four years, or five years if you attend an approved five-year engineering program.
Amount: Varies, but the average award between 2000 and 2014 was $12,942
Details: This program was designed to help talented low-income minority students attend college without taking on debt. Applicants must have a 3.3 cumulative GPA. The awards cover any unmet need after other grants and scholarship money have been applied to a student's college bills. Awards are renewable each year.

NEWSLETTER: COLLEGE_PLANNERSign up for COLLEGE_PLANNER and more View Sample
Jackie Robinson Foundation Scholarships
Amount: Up to $28,000 over four years
Details: This award is aimed at minority high school students who demonstrate leadership potential and dedication to community service. Applicants must have financial need and attend a four-year college. In addition to money, scholars receive a variety of support during college, including mentoring and access to internship and job placement help.
National Society of High School Scholars Foundation
Amount: Varies
Details: These scholarships are meant for rising college freshman, with preference given to students from underrepresented minorities. The goal is to increase diversity in STEM fields as well as in business, economics, and public policy.
Amount: $10,000 a year, renewable for four years
Details: This money is awarded to highly talented African-American high school seniors with significant financial need. Awards are chosen based on interest in public service, community engagement, business entrepreneurship, and global citizenship, but recipients may pursue any academic discipline.
RMHC/African-American Future Achievers
Amount: Usually $1,000 per student, but exact amount and number of awards varies
Details: Ronald McDonald House Charities scholarship applicants have to be high school seniors planning to attend a two-year or four-year college. Recipients must have at least one parent of African-American or Black Caribbean heritage and live in an area served by a RMHC chapter.
TMCF/Department of Defense Scholarship
Amount: 25 awards of $15,000 a year, renewable for four years
Details: This award is for students with financial need who will attend historically black colleges and universities (HBCUs), with preference for those who attend a publicly supported HBCU. Applicants need a 3.25 GPA and must pursue a degree in a STEM-related field.
TMCF/Walmart Foundation First-Generation Scholarship Program
Amount: One-year scholarships of $6,200
Details: Open to all first-generation graduating high school seniors with a minimum 2.5 GPA who will be incoming freshmen at one of the 47 historically black colleges and universities that are TMCF member schools. Award based on financial need and leadership ability.

Amount: Up to $2,500 a semester, for a total of $20,000.
Details: African-American high school seniors with a minimum 3.0 GPA are eligible. Recipients have to pursue a degree in one of seven areas: accounting, business, economics, engineering, history, philosophy, or political science.
Walt Disney Company UNCF Corporate Scholarship
Amount: 40 awards of up to $1,000
Details: For African-American students interested in pursuing an off-camera entertainment career in a field such as film, hospitality management, journalism, and digital media. Recipients must demonstrate financial need and have at least a 2.5 GPA.
Amount: Between $1,000 and $10,000
Details: You must be enrolled as a full-time student at a four-year college to apply. Recipients also have to study one of the technical sciences or engineering disciplines. The award is designed to fill gaps in need—that is, pay tuition expenses not covered by other scholarships or grants.