8 Colleges That Just Launched Big Tuition Discount Programs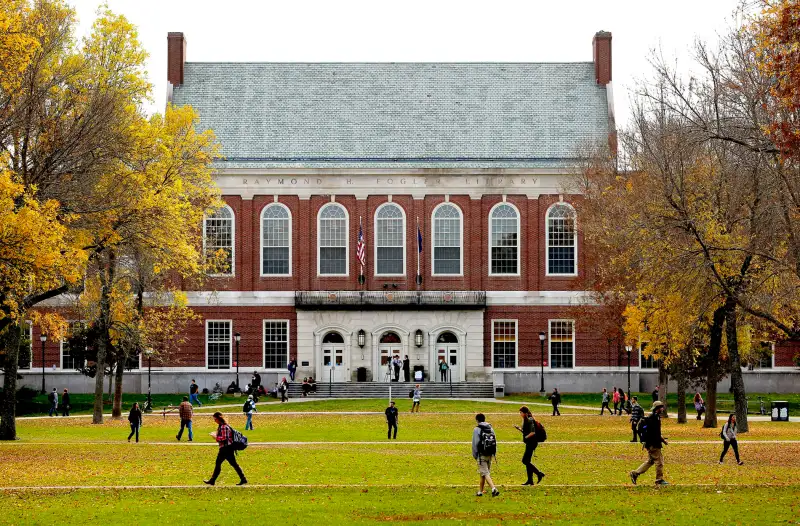 There might be big savings on the horizon for high school students looking for an affordable college education.
Out-of-control tuition costs are part of the reason behind a decline in enrollment at many colleges. In response, some schools are trying to boost their numbers by creating attractive deals to a wide range of students.
Tuition discounts at private colleges are at an all-time high, according to an August 2015 report. Over the years, the model has become one in which the "sticker price" of tuition is super high, yet few students pay full price because scholarships, grants, and other forms of aid. Many have called for an end to such insane college pricing strategies, in which tuition is not all that different from the inflated, misleading "original" price that's inevitably discounted at J.C. Penney.
For the most part, such pricing remains standard at colleges. The eight schools below, however, have recently begun trying to attract students by offering broad, easy-to-understand price breaks on tuition.
1. Austin Peay State University
Starting this fall, this public university located in Clarksville, Tenn., will offer a discounted tuition rate to students within a 250-mile radius. The rate will apply to nearly all Kentucky residents and those in 10 other states. Combined with a provost's scholarship for out-of-state residents, the discount could bring costs close to the in-state tuition rate of $3,751, says APSU spokesman Bill Persinger.
2. Marlboro College
In order to combat flagging enrollment, this rural Vermont liberal arts school is now offering a full-tuition scholarship to one student from every state, as well as Washington, D.C., and Puerto Rico. Applications have increased by 70 percent since the last year as a result of the program, the school's president said.
3. University of Maine
This state school announced in December that it will allow students from Massachusetts, New Hampshire, Vermont, Connecticut, New Jersey, and Pennsylvania to pay special-in state tuition rates. Rather than paying the in-state tuition rate available to Maine residents, these students will pay tuition that matches in-state rates for their home states flagship university. For instance, a student from Vermont would pay the University of Vermont tuition of $14,141 to attend the University of Maine—a hefty price cut from the college's $28,800 out-of-state tuition.
4. Rowan University
The Glassboro, N.J.-based college announced Thursday it will offer its four-year degree program for $25,000 total. The catch? Students attend Rowan College at Gloucester County or Burlington County, paying county college fees for three years, and finish their education at the main campus of Rowan University in their final year. The school also announced in November that it would offer a three-year, year-round degree program starting in the fall.
5. Rutgers University, Newark
The Newark, N.J., campus of Rutgers University is targeting transfer students from New Jersey community colleges, as well as Newark residents, by covering full tuition and fees for those with an adjusted gross household income of $60,000 or less. The program, dubbed "RU-N to the TOP," is slated to launch in the fall.
6. Northeastern University
Northeastern announced in October that it will offer a 25 percent discount to parents and siblings of current students who wish to pursue graduate studies at the Boston-based private college. The discount was created so family members of current students don't have to defer their educational dreams in favor of their loved ones, the college says.
7. Rosemont College
This small Catholic college near Philadelphia, Pa., announced in September that it will move from a "high price, high discount" to "low cost, low discount" model, effective in the fall. Tuition costs at the school will fall to $18,500, a 43 percent decrease from its current cost of $32,620.
8. Utica College
Similarly, Utica College in upstate New York has announced that it will reduce its tuition from $34,466 to $19,996 for all students, representing a flat 42 percent decrease.