Home Makeover Checklist: 7 Easy Ways to Upgrade Your House This Winter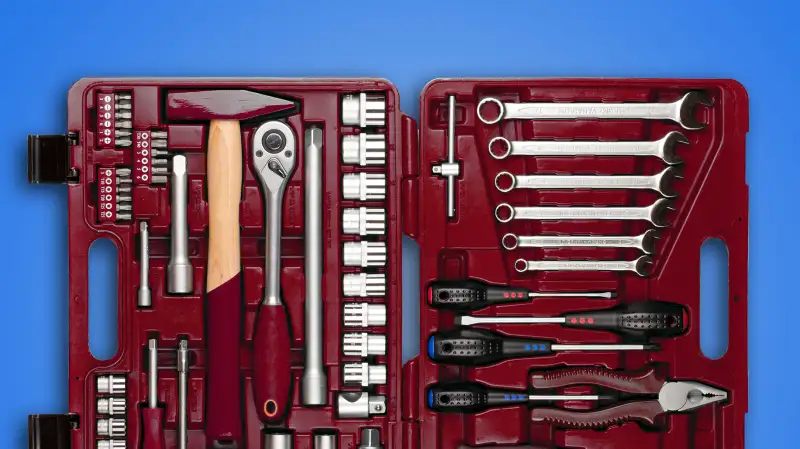 Winter is here, which means you're likely to be spending a lot more time indoors. The first few months of the year are a great time to tackle some simple projects around the house that can increase your comfort, cut energy costs, and improve your family's health.
Another plus: January and February are typically slow months for contractors, says Abbe Will, a research analyst at Harvard's Joint Center for Housing Studies, covering the home-improvement and repair market. That said, many of the items on the following home improvement checklist are easy DIY tasks, so you can save even more money.
Health and Safety
✔︎ Upgrade your smoke and carbon monoxide detectors. With the house closed up and the furnace and fireplaces going, it's essential to have working smoke and CO detectors. For around $40, you can get a combination unit that contains both types of sensors. Better still is an interconnected system, which sets off all the alarms in the house when any single unit detects a hazardous condition ($30 to $80 per wireless unit).
✔︎ Change the furnace filter. Most filters should be replaced every couple of months, an easy DIY task. A simple flat filter costs less than $5 at a home center, but it's worth upgrading to a high-efficiency pleated filter like 3M's Filtrete ($20), which has increased surface area to trap mold spores, pet dander, and other allergens.
✔︎ Vacuum out dryer and kitchen vents. Now that the rush of holiday-season cooking and cleaning is over, take a look at your dryer and kitchen vents. Removing built-up lint and grease cuts down on fire risk and keeps those systems running more efficiently, which reduces energy costs. It's a job for a pro, who has the equipment to access hard-to-reach ducts. Expect to pay around $100 to $150.
Repair and Maintenance
✔︎ Take care of the little things. Like contractors, handymen also tend to be less busy in the new year, says Faith Teel of the Handyman Plan, a repair service in Asheville, N.C. A cost-effective strategy is to gang together small projects—dripping faucets, cracked plaster, paint touch-ups—and hire someone to do them all at once. The hourly rate for handyman services on Angie's List ranges from $50 to $100, with an average of $83.
✔︎ Beef up insulation. Adding fiberglass to your attic is one of the highest-value home projects, with a return on investment of 117%, per Remodeling magazine (average job cost: $1,268). Sealing air leaks into the attic can save you big, on both energy (up to 15% of your total annual bill) and potential repairs. In cold climates, poorly insulated attics are a chief cause of ice dams, which often lead to expensive roof damage.
High-Value Upgrades
✔︎ Install smart meters. A programmable thermostat like the one from Nest ($249) will pay for itself, saving about $180 a year in energy costs, according to Energy Star. A smart water meter, like the new Fluid ($259, available in early 2017), can help conserve water and alert you to leaking or burst pipes.
✔︎ Retrofit fireplace doors. An open firebox is notoriously inefficient, sucking warm air right up the flue. Adding glass doors ($200 to $800) doesn't detract from the look while making the fireplace much more effective at radiating heat. Doors are also a good safety feature, keeping kids and pets from getting too close to that pretty flame.