What's Going on With Mortgage Rates?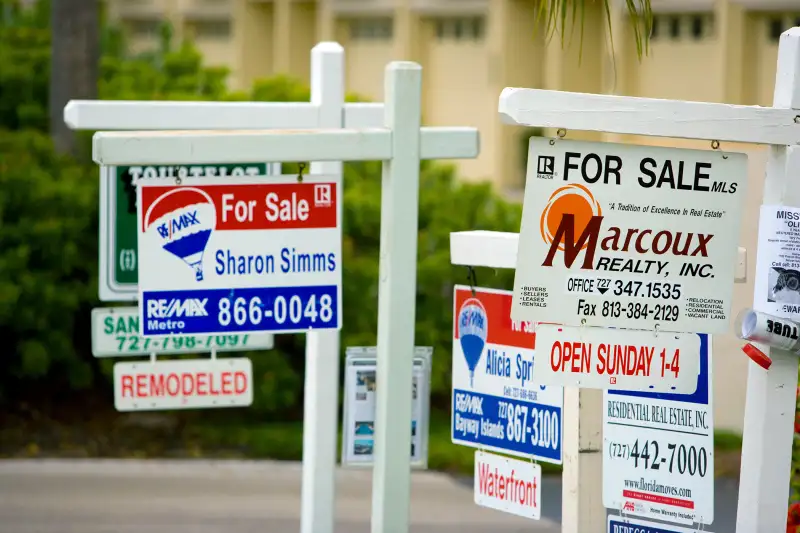 Donald Trump's unexpected election has created all kinds of economic uncertainty -- and the housing market is no exception.
While Trump has said very little about his plans for the housing market, mortgage rates have spiked since he became president-elect, rising from about 3.63% to 3.88% in just a few days, according to Bankrate.com. Why? Because investors are betting that Trump's proposed economic policies, such as ramping up infrastructure spending and slashing corporate and personal income taxes, will nudge prices -- and inflation -- up. That thinking has lowered the demand for bonds and sent 10-year Treasury yields soaring to their highest level in a year.
Since mortgage rates move in the same direction as 10-year Treasury yields, those have also spiked in the days since Trump's big win. But don't panic, experts say: The sudden rise isn't likely to endure, at least not as a result of a Trump presidency.
"Rates tend to move very sharply in short periods of time and very little in prolonged periods of time," said Greg McBride, chief financial analyst for Bankrate. "It's not something that I think continues."
Read More: What President Trump Means For Interest Rates -- and Janet Yellen's Job
The best move you can make is to ignore the noise -- and don't make any impulsive decisions about refinancing. If you're mulling a refinance, consider your financial health (including credit score, job history and equity), how long you intend to stay in the home, and how long it will take for the savings to justify the costs of a refi.
"Our advice to buyers would be to sit and wait, don't make any rash decisions about refinancing," said Ralph McLaughlin, chief economist at Trulia, a residential real estate website. He added that it's likely not necessary to refinance now if you've already done so in the past year, during which mortgage rates have sunk to near-record lows.
If you can find a rate that is a full percentage point below your current one, however, now might be a good time to take advantage of what are still historically low rates.That's because some experts predict an interest rate hike at one of the Federal Reserve's upcoming meetings, which will in turn bump up mortgage rates even further. "Mortgage rates were headed up anyway, even without the election of Donald Trump," says Daren Blomquist of ATTOM Data Solutions, which tracks the housing market.
Read More: No Matter What Donald Trump Does, Keep Your Hands Off Your 401(k)
Here are some other pointers to keep in mind if you're thinking of refinancing in the near future:
Don't forget to take into account the closing costs of refinancing -- including bank fees, attorney fees, title insurance fees, and appraisal fees. Assume they'll amount to about 2% of the value of your home, Keith Gumbinger, vice president of HSH.com, told Money in February.
Use a refinancing calculator -- like this one from Bankrate or this one from HSH.com -- to figure out how long it will take you to save money on a refinancing. Keep in mind that many online calculators won't factor in the mortgage interest deduction, which will cut into your net savings from decreasing monthly payments.
Shop around: Rates and fees can vary significantly between lenders. Look to your current lender first, but bear in mind you also might be able to find favorable rates from a local savings bank (rather than a national bank) if you have a strong credit score.