College Students Signed Leases, Paid Rent and Moved in for the Fall Semester. Then Campus Closed Again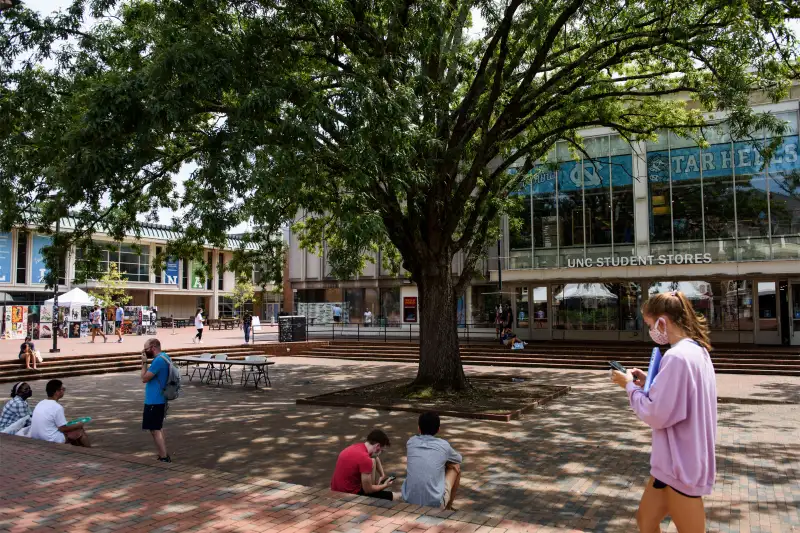 John Daley had already signed the leases for off-campus apartments for his two children attending Michigan State University when the institution changed its mind. On Aug. 18, just a few weeks before classes will begin, the university switched to remote instruction for fall semester and encouraged all undergraduate students to stay home.
"We're told up until two days (before the switch) that they were opening and students can plan on coming to campus," he said. "There's the rub, because of the school's prior communication about opening, students and parents committed and signed leases months ago."
Daley said that there is no way to break the lease with private landlords. All in all, he's on the hook for around $15,000 for rent and utilities for two apartments. "In my case I can cover it because I'm fortunate, but in many cases families can't, and it's a real issue," he said.
It's an issue that could affect tens of thousands of students in college towns around the country. In recent weeks, a handful of universities where many students live off-campus, including Johns Hopkins and the University of Massachusetts-Amherst, have canceled most in-person instruction.
Daley said that both of his kids would have taken a year off to work if they'd known that classes were online. "Had they announced earlier, everyone could plan accordingly," he said.
About a third of colleges plan to hold classes fully or primarily online, according to The Chronicle of Higher Education. Many college administrators and parents have looked to the University of North Carolina-Chapel Hill as a cautionary tale. On Aug. 17th — less than a week after classes began — the institution announced that all undergraduate instruction would shift to remote. In the case of UNC, not only have many students signed 12-month leases, students living in dorms have the added expense of moving to campus only to be sent home again.
Although UNC officials have said that prorated room and board will be refunded, that doesn't help families who need the money immediately. Sherri Jefferson, executive director of the nonprofit African-American Juvenile Justice Project, works with several families who have been impacted by last-minute decisions to go remote. She said many families will save for several months for their students to be able to afford basic supplies and transportation to school. "One student is staying with someone who lives off campus until her family can get the resources needed to bring her back home," she said.
"Things that might be basic for some families have been very difficult for most of the population that we work with," she said. "To finally get all of this together, buy their clothes, do all of these things, and send them to the University of North Carolina-Chapel Hill just to find out that they have to come back home. What do you do in those circumstances?"
Many students and families also say that the last minute switch to online learning was a "bait and switch" and they would have made different enrollment decisions if their institutions had been more transparent.
Keerthi Narasimhan, a junior at UNC, signed her off-campus lease in June with the anticipation she'd be working on campus this fall. Now she has an off-campus apartment and no on-campus jobs.
She's currently planning on staying in her apartment in Chapel Hill, but if the coronavirus gets worse she'll move back in with her family and "just pay rent, I guess," Narasimhan said. She pays $500 a month.
At the same time that families and students were making enrollment decisions and financial commitments with incomplete information, institutions have also been operating amidst great uncertainty. Some institutions, such as the California State University system, made the decision as early as May to embrace remote learning and allow their faculty time to focus on developing online courses. At other universities, like Purdue, leaders have been outspoken about the need to open up. While some colleges, like Notre Dame, have temporarily switched to remote learning after classes started but allowed students to remain on campus.
Colleges have tried to help offset some of the financial impact of the switch to remote learning.
Michigan State spokesperson Daniel Olsen said the change for fall was a "difficult but necessary decision." The university will refund or credit students for the money they have already paid toward room and board and students have the option of deferring enrollment to the spring semester without reapplying for admission.
UNC, meanwhile, will provide a $400 moving allowance for students who receive need-based financial aid, and up to 2,500 students will receive a $200 supplement to help with internet costs during the fall 2020 semester, according to a campus spokesperson.
The approximately 7,900 students who live on-campus at UNC were allowed to cancel their housing contracts without facing the typical penalty. UNC also extended the deadline to drop classes until Aug. 31 for a prorated tuition refund.
In the first week of August, UMass Amherst announced its reversal of a decision to provide on-campus housing for students whose coursework is entirely remote. The institution is refunding room and board to students who previously intended to live on campus, along with parking and athletic fees, according to Ed Blaguszewski, executive director of strategic communications.
Students who signed leases for off-campus housing have been referred to the Student Legal Services Office to explore their options, he wrote in an email.
Some UMass Amherst students might even see a reduction in financial aid awards. Awards will be adjusted based on the cost of attendance, which is lower for students residing with their families. Students who live off-campus have an appeals process to get the reduction reversed. On average, awards will be reduced approximately $1,500, Blaguszewski wrote.
The last minute changes at places like UNC are anxiety-inducing for parents of students attending other institutions. Mike Shepherd said his son, a junior at University of Georgia, left their home in Duluth, Georgia last week to travel to Athens, where classes started on Monday.
He said that if health concerns were the primary driver in the decision to reopen, UGA would have never brought students back to campus.
"UGA will show their motivations and intentions over the next month or so," Shepherd said. "I can almost guarantee you that in the next 30 days, you're going to have scores of colleges that are going to be sending kids home."
More from Money:
Colleges Are Freezing Tuition and Fees as Classes Move Online. Here's How Much That Actually Saves Students
Working Parents Are at Their Wits' End with Virtual Schooling. Can Private 'Learning Pods' and $25-per-Hour Tutors Help?
Parents: Make Sure These Health Forms Are Sorted out Before Your Kid Goes to College